>
>
>
Nassau Airport Development Company & Vantage Airport Group Host Successful Operations Workshop in Nassau
Nassau Airport Development Company & Vantage Airport Group Host Successful Operations Workshop in Nassau
11 June 2019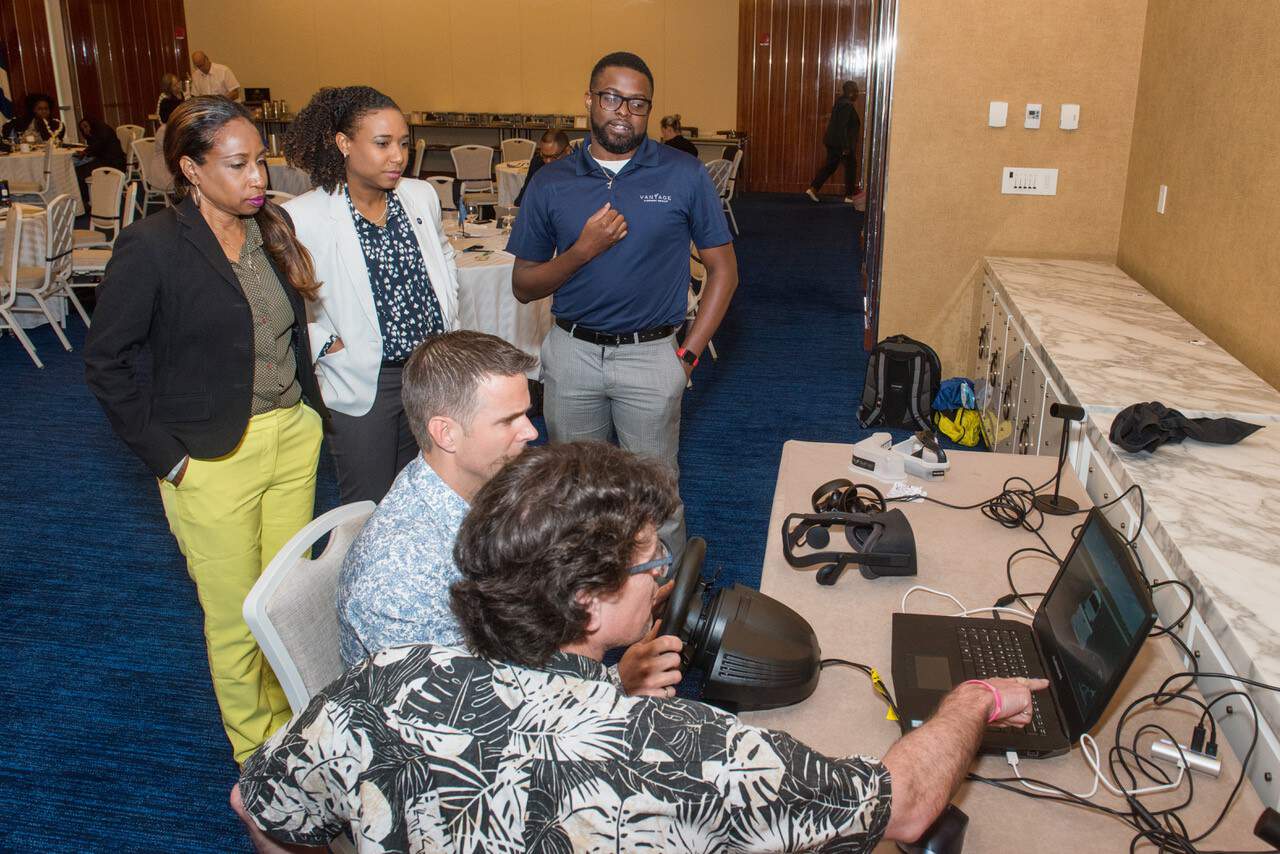 Nassau, Bahamas; June 9, 2019 – Vantage Airport Group, a leading global airport investor, developer and manager, has marked the successful delivery of its second biennial operations workshop, held this year in Nassau, The Bahamas with support from Nassau Airport Development Company (NAD), operators of Lynden Pindling International Airport (LPIA).
Nassau Airport Development Company (NAD) is a Bahamian company owned by the government of The Bahamas and operated by Vantage, making LPIA part of Vantage's worldwide network of airports.
Almost 40 airport operations professionals from across the Vantage network attended the two-day immersive workshop, which focused on emergency preparedness and response, outcomes and continuous learning. The workshop agenda included presentations, tabletop simulations and small group work on the latest on emergency planning, reporting and investigation, and recent technological advancements impacting the spectrum of airport operations, from passenger screening and security to training and incident management.
"One of the advantages of being part of the Vantage network is the opportunity to share best practices and learn from one another's experiences," said Lori Chambers, Senior Director, Operations, Vantage Airport Group. "We work hard to foster a culture of collaboration, rooted in the principles of safety and security, across our network of best-in-class airports, and this workshop is a great example of that approach."
"We are so pleased to host operations colleagues from across the Vantage network. Beyond the valuable shared learning on the subject of emergency management, this event offered NAD an opportunity to showcase the operational excellence our team delivers at LPIA every day," said Deborah Coleby, Vice President, Operations, NAD.
###
Photo attached.
Photo caption: Operations workshop delegates receive hands-on training with the latest virtual reality and simulation tools developed by Vantage to support safe operations at its network of global airports, including Lynden Pindling International.
About Vantage Airport Group
Passionate about people, performance and place, Vantage Airport Group is a leading investor, developer and manager of airports around the world. Since 1994, Vantage has been making airports more efficient, profitable, sustainable and connected to the communities they serve. Vantage has lent its expertise to more than 30 airports in its 25-year history, taking 20 from public to private management. Its current network is composed of ten airports, including LaGuardia Terminal B in New York and Midway International Airport in Chicago. Vantage is also JetBlue Airways' preferred development partner for the international terminal redevelopment project at New York's John F. Kennedy International. Together, Vantage airports served more than 57.7 million passengers in 2018, travelling on 150 different airlines. For more information on Vantage's industry-leading approach, network airports and career opportunities, visit vantageairportgroup.com.
About Nassau Airport Development Company
NAD is a Bahamian company owned by the Government of The Bahamas and operated by Vantage Airport Group, a Canadian airport development and management firm. In April 2007, NAD signed a 30-year Lease with the government to manage and operate LPIA on a commercial basis while providing Bahamians with opportunities for business and investment. In 2019, the Lease was extended a further 20 years to 2057.
Flight Search
Enter Airline, Location, or Flight #