>
>
>
LPIA Gears Up For Busy Easter Travel Season  Airport Officials Expect Some 70-80k Passengers Over 5-Day Period 
LPIA Gears Up For Busy Easter Travel Season  Airport Officials Expect Some 70-80k Passengers Over 5-Day Period 
3 April 2023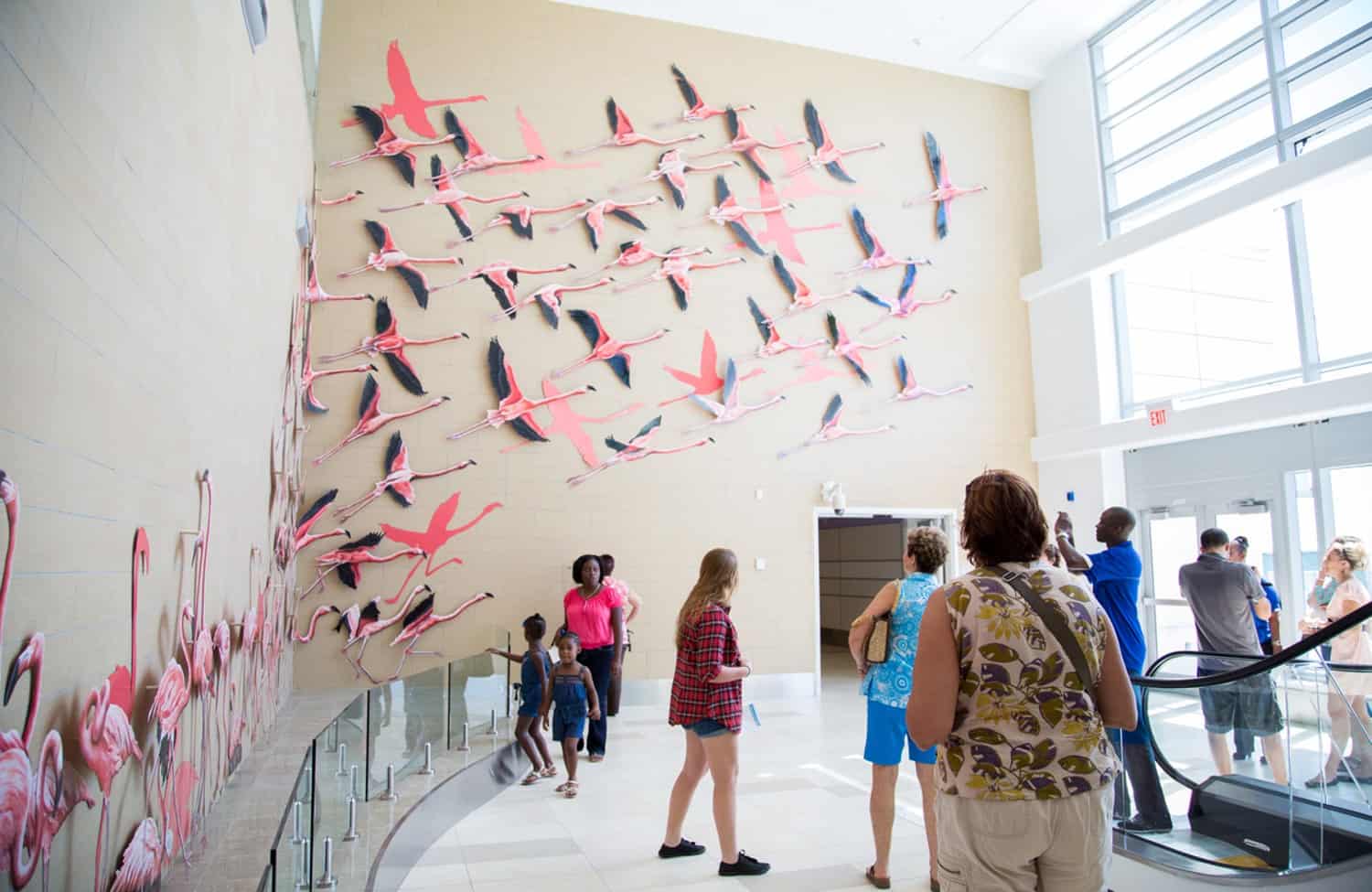 NASSAU, BAHAMAS April 3, 2023—Key stakeholders at Lynden Pindling International Airport (LPIA) are gearing up for what is expected to be a busy Easter holiday travel period. Early projections indicate that between April 6 (Maundy Thursday) and April 10 (Easter Monday) an estimated 70,000-80,000 passengers will be processed at the country's major gateway.
Airport officials are predicting strong numbers across all sectors- US, international (non-US) and domestic travel when compared to the same period in 2022 and when benchmarked against 2019. Last Easter, LPIA recovered 80% of pre-pandemic passenger traffic when 62,112 passengers moved through its terminals. In 2019, a banner year for travel, some 75,000 travelled were processed over the Easter holiday weekend.
"Coming off of a strong first quarter of travel including a significant boost during spring break, we expect to see numbers 15-30% over the same period in 2022," Vernice Walkine, President & CEO at Nassau Airport Development Company (NAD) explained.  "Based on our projections heading into the Easter holiday weekend, we anticipate passenger counts at LPIA that will match or quite possibility exceed pre-pandemic levels."
To properly manage the uptick in traffic, NAD met with key airport stakeholders including Bahamas Immigration, Bahamas Customs, Airport Authority, US Customs & Border Protection (USCBP), Air Traffic Services (ATS), Airline Operators, the Royal Bahamas Police Force and the Road Traffic Department. Discussions centered on staffing needs during peak periods, queue management and passenger flow from the curbside to the airside.
From an operations standpoint, Jonathan Hanna, Vice President of Operations at NAD said the focus for the upcoming weekend is to ensure that LPIA is functioning at optimal capacity.
"Since the start of spring break, our airport partners have been doing a great job managing high demand and continue to make the necessary adjustments to operate efficiently. As airport managers, our goal is to facilitate their processes by ensuring that our systems are functioning at optimal levels," Hanna said.
Last fall, NAD's Operations team introduced AeroCloud's AI technology to manage gate assignments and predict traffic patterns particularly during peak periods.
He continued: "We are utilizing AeroCloud software to better estimate flight cancellations, delays or diversions and to keep an eye on weather in our source markets.  With this critical information, we can communicate in real time to our airport partners and concessionaires so that they can deploy the proper resources to minimize impact on business."
While AeroCloud helps operators manage traffic in terminal and on the airside, focus is also being given to reducing congestion on the curbside. In November 2022, NAD opened a cell phone waiting lot where drivers can park for up to sixty (60) minutes free of charge while waiting on arriving passengers.  Users must remain in their vehicles as all times while in the lot.
Looking ahead to Easter, officials are urging members of the public to take measures to improve their own travel experience. Passengers are encouraged to arrive at LPIA three (3) hours prior to US-bound flights and two (2) hours ahead of international and domestic flights.  It is also recommended, where possible, to book flights outside of the peak travel hours of 11:00am and 3:00pm in order to avoid long lines and crowds.
Travellers should also stay in contact with their individual airlines and download the AeroCloud mobile app available on Google Play or Apple App Store for real time flight updates. LPIA passengers can also receive direct updates from the airport at www.nassaulpia.com or on Facebook, Instagram and Twitter @nassau_airport.
#    #    #
Media Contacts:   
Jan Knowles, Vice President, Marketing and Commercial Development
Nassau Airport Development Company
Email: jan.knowles@nas.bs
Phone: 242 702 1000             
Flight Search
Enter Airline, Location, or Flight #