>
>
>
>
First Batch of Covid-19 Vaccines Arrive At LPIA on United Airlines
First Batch of Covid-19 Vaccines Arrive At LPIA on United Airlines
10 March 2021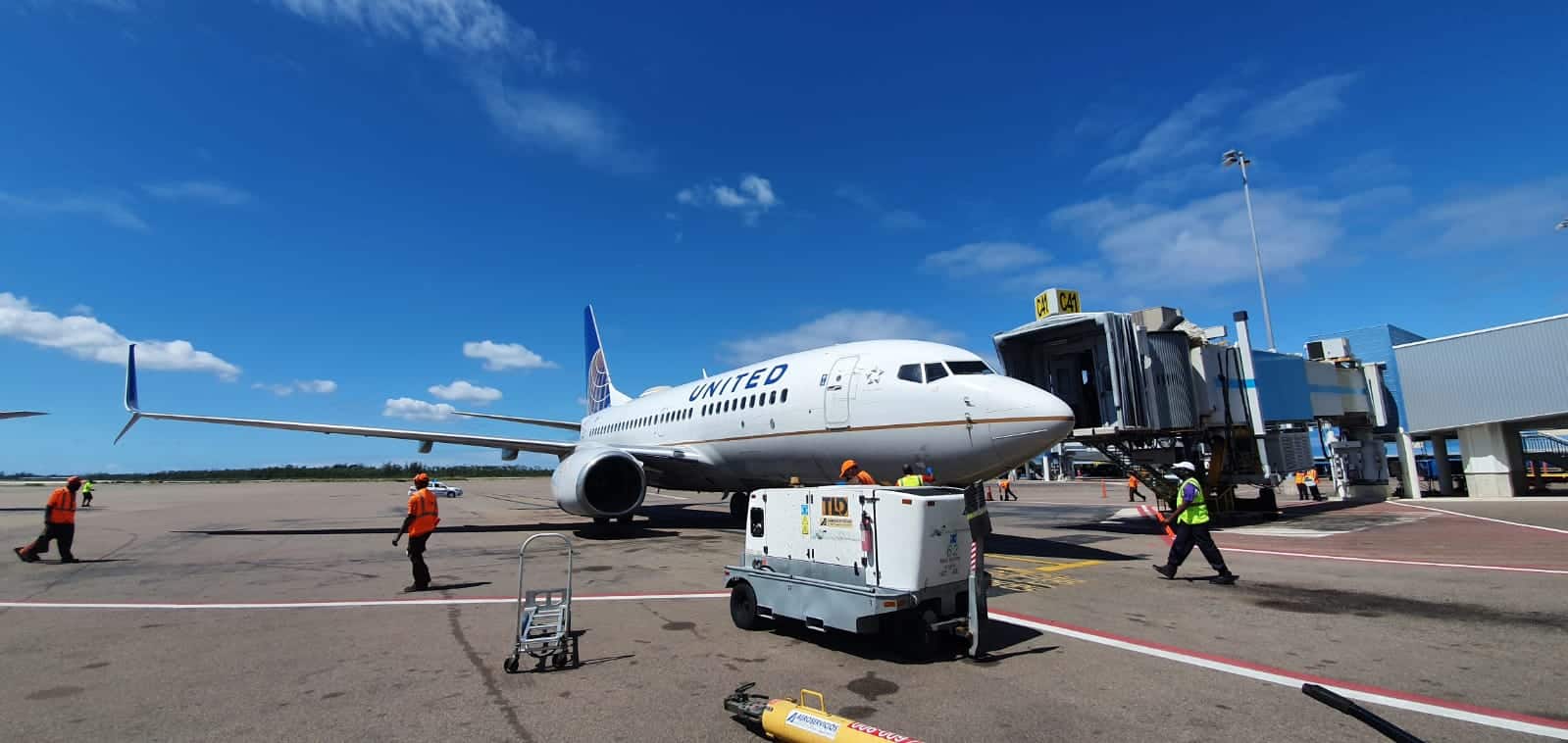 The first batch of AstraZeneca vaccines – also known as Covishield – arrived at the Lynden Pindling International Airport today on United Airlines flight 1456 from Newark, New Jersey.
The vaccines were received by Prime Minister Herbert Minnis; Health Minister Renward Wells; Foreign Affairs Minister Darren Henfield; National Immunization Manager Nurse Ruth Bastian; Chief Medical Officer Dr. Pearl McMillian; Bahamas High Commissioner to India, Lowell Mortimer; and President of the Bahamas India Association Dr. Anupama Jacob.
The 20,000 doses delivered by United are a gift from the Government of India. The vaccines were pre-qualified by the WHO and received Emergency Use Listing (EUL) approval by the WHO. The vaccines have also received certification from the Caribbean Regulatory System (CRS).
"I would like to thank Prime Minister Modi (@narendramodi) and the people of India for this generous assistance," said the Prime Minister.
United Airlines is the first commercial airline to fly the COVID-19 vaccine to The Bahamas.  United has been proud to put its extensive resources, capabilities and expertise to work over the last several months, teaming up with logistics and pharmaceutical companies around the world to support the distribution of these life-saving vaccines.
According to Mrs. Elaine Foster, United Airlines General Manager in Nassau, the vaccines were flown on United Airlines flight 830 from Bombay, India and arrived in Newark, New Jersey this morning at 5:40am.  They were then safely transported to United Airlines flight 1456 which left Newark at 8:45am and arrived in Nassau just before noon.
According to United, the scientists behind these vaccines and frontline workers, like the team in Nassau, are the real heroes of this pandemic.  The airline has committed to doing its part to safely and effectively facilitate the transportation of vaccines across its expansive global network.
Flight Search
Enter Airline, Location, or Flight #