Sunflower Lanyard Program To Be Launched At LPIA
28 November 2022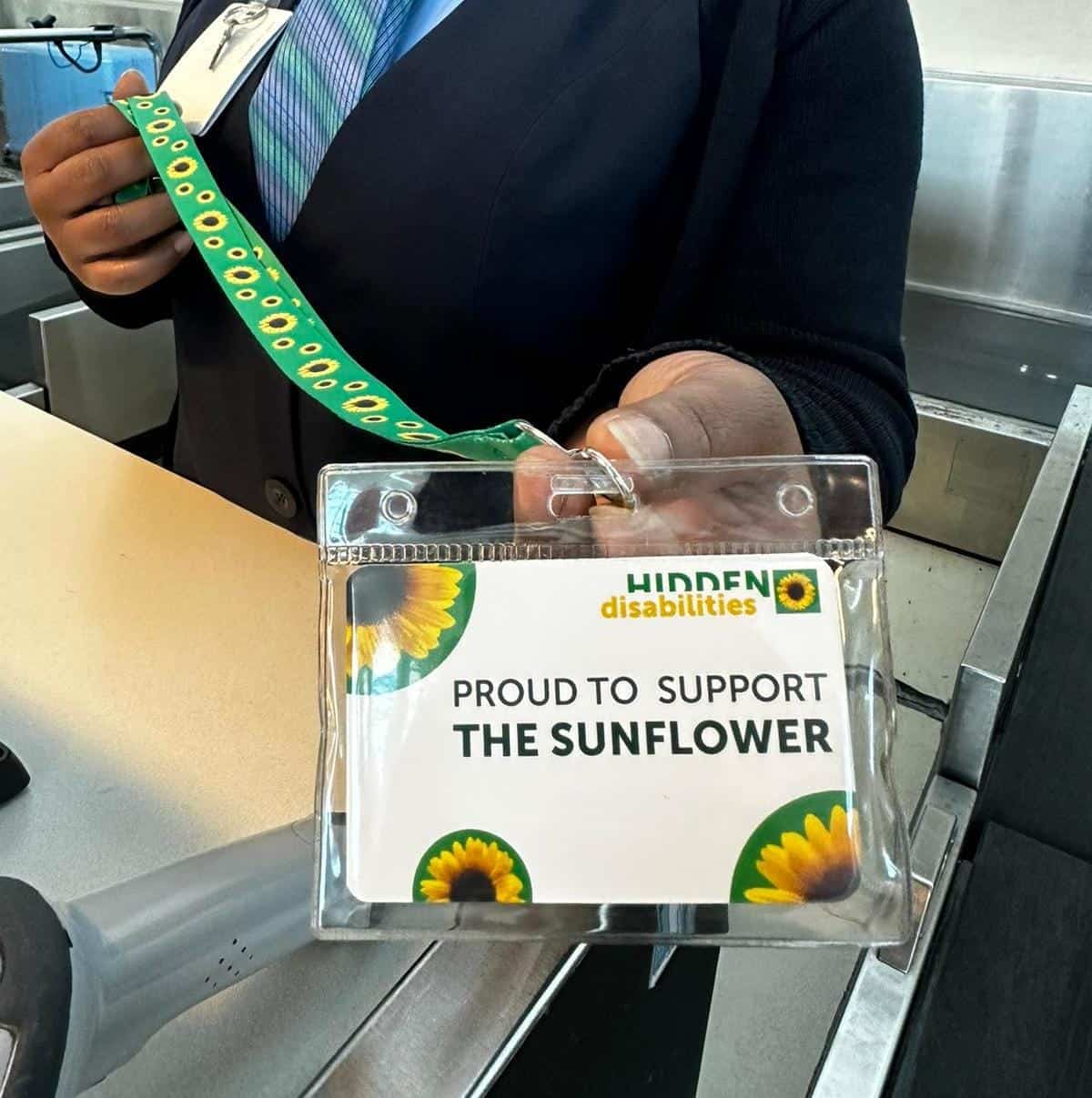 FOR IMMEDIATE RELEASE 
Sunflower Lanyard Program To Be Launched At LPIA  
NAD Backs Global Initiative To Assist Passengers With Hidden Disabilities  
NASSAU, BAHAMAS November 28, 2022— Passengers needing extra assistance due to hidden disabilities will now have greater support when traveling through Lynden Pindling International Airport (LPIA). On Thursday December 1st, 2022, Nassau Airport Development Company (NAD) will launch an internationally recognized initiative, the Sunflower Lanyard Program in conjunction with The National Commission for Persons with Disabilities and key airport stakeholders.
Globally, 1 in 7 persons have some form of a disability. Many of these disabilities are non-visible or hidden and can be physical, mental or neurological in nature. Wearing a Sunflower lanyard at LPIA will provide airport workers with a visual cue that a passenger may need extra assistance, additional time or more support while in terminal. While the lanyard does not allow persons the option to skip lines, it immediately indicates to airport staff that additional assistance might be required.
Non-visible disabilities may include cognitive impairment such as traumatic brain injury, dementia or schizophrenia. It can also include learning disabilities like autism or Asperger syndrome. Persons may also have epilepsy, cystic fibrosis, issues with speech or stammering, visual impairments or restricted vision, hearing loss and anxiety among others.
The Sunflower Lanyard initiative was first launched in 2016 at Gatwick Airport as a way for airport workers to easily identify persons with hidden disabilities and provide assistance where needed. NAD is the first organization in The Bahamas to incorporate the program and LPIA will join more than 180 airports in 26 countries currently participating in the initiative.
"Over the years, we have built LPIA with all users in mind including accessibility features in the physical airport space for persons with visible disabilities. This new initiative allows us to take it a step further by introducing a program to support passengers with hidden disabilities," said Vernice Walkine, President & CEO at NAD.  "It is our hope that by implementing the Sunflower lanyard program, persons with hidden disabilities will have an optimal experience while travelling through LPIA."
To ensure a successful roll out, NAD is working closely with the global team at Hidden Disabilities on training for airport workers. Frontline workers who interact with passengers on a daily basis are currently undergoing training. Staff at check-in counters, pre-board screening, US Customs & Border Patrol (USCBP), Bahamas Customs and Immigration and others are in the first wave of training. Sessions focus on raising awareness of the Sunflower lanyard program, sensitizing workers to hidden disabilities and providing strategies to best assist passengers in various scenarios.
As NAD continues its mission of enhancing the customer experience for all airport users, the company will shift its corporate giving program to fully support the Sunflower Lanyard initiative. Effective December 3rd, 2022, International Day of Disabled Persons, all proceeds from the "Give Change" donation boxes located in terminal will be used to underwrite the cost of the Sunflower lanyard program.
Lanyards will be distributed free of charge and can be used at participating airports and organizations around the world. Persons can email sunflower@nas.bs and provide name, date of travel and flight details to secure a Sunflower lanyard. NAD will arrange collection through the relevant airlines. Requests can also be made by contacting The National Commission for Persons with Disabilities on J.F. K. Drive and Bethel Avenue or calling 1-242-397-8600.
#    #    #
Photo Caption 2:  Training is underway as airport staff learn to provide support for persons with hidden disabilities through the new Sunflower Lanyard program at LPIA.
Media Contacts:   
Jan Knowles, Vice President, Marketing and Commercial Development  
Nassau Airport Development Company  
Email: jan.knowles@nas.bs 
Phone: 242 702 1000               
Flight Search
Enter Airline, Location, or Flight #