Samsung Galaxy Note7 Ban
12 October 2016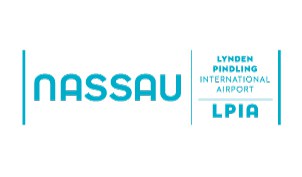 The public is informed that the Bahamas Civil Aviation Authority (BCAA) has instituted a ban on air travel in The Bahamas on all Samsung Galaxy Note7 smartphone devices, effective noon DST on Monday October 17, 2016. As a result of the ban, these devices may not be transported by passengers or crew on their person, in carry-on baggage, or in checked baggage on flights to, from, or within the Commonwealth of The Bahamas. The phones also cannot be shipped as air cargo.
The banning of these phones from airlines will inconvenience some passengers; however the safety of all passengers is paramount.
What air travelers should know:
If passengers attempt to travel by air with their Samsung Galaxy Note7 devices, they will be denied boarding. Passengers who attempt to evade the ban by packing their phone in checked luggage are increasing the risk of a catastrophic incident.  Anyone violating the ban may be subject to criminal prosecution in addition to fines.
Passengers currently traveling with Samsung Galaxy Note7 phones should contact Samsung or their wireless carrier immediately to obtain information about how to return their phones and arrange for a refund or a replacement phone. Samsung has provided guidance for customers about refund and replacement options, as well as how to contact wireless carriers, at samsung.com/us/note7recall/
If an airline representative observes that a passenger is in possession of a Samsung Note7 device prior to boarding an aircraft, the air carrier must deny boarding to the passenger unless and until the passenger divests themselves and their carry-on and checked baggage of the Samsung Galaxy Note7 device. Passengers absolutely should not pack the phones in their checked luggage.
If a flight crew member identifies that a passenger is in possession of a Samsung Galaxy Note7 device while the aircraft is in flight, the crew member must instruct the passenger to power off the device, not use or charge the device while aboard the aircraft, protect the device from accidental activation, including disabling any features that may turn on the device, such as alarm clocks. Additionally, the passengers must keep the device on their person and not in the overhead compartment, seat back pocket, nor in any carry-on baggage, for the duration of the flight.
The BCAA looks forward to the full cooperation of airline operators and the traveling public in this regard as we collectively seek to ensure safe travel.
Flight Search
Enter Airline, Location, or Flight #