NAD Names Jonathan Hanna New VP of Operations 
11 July 2022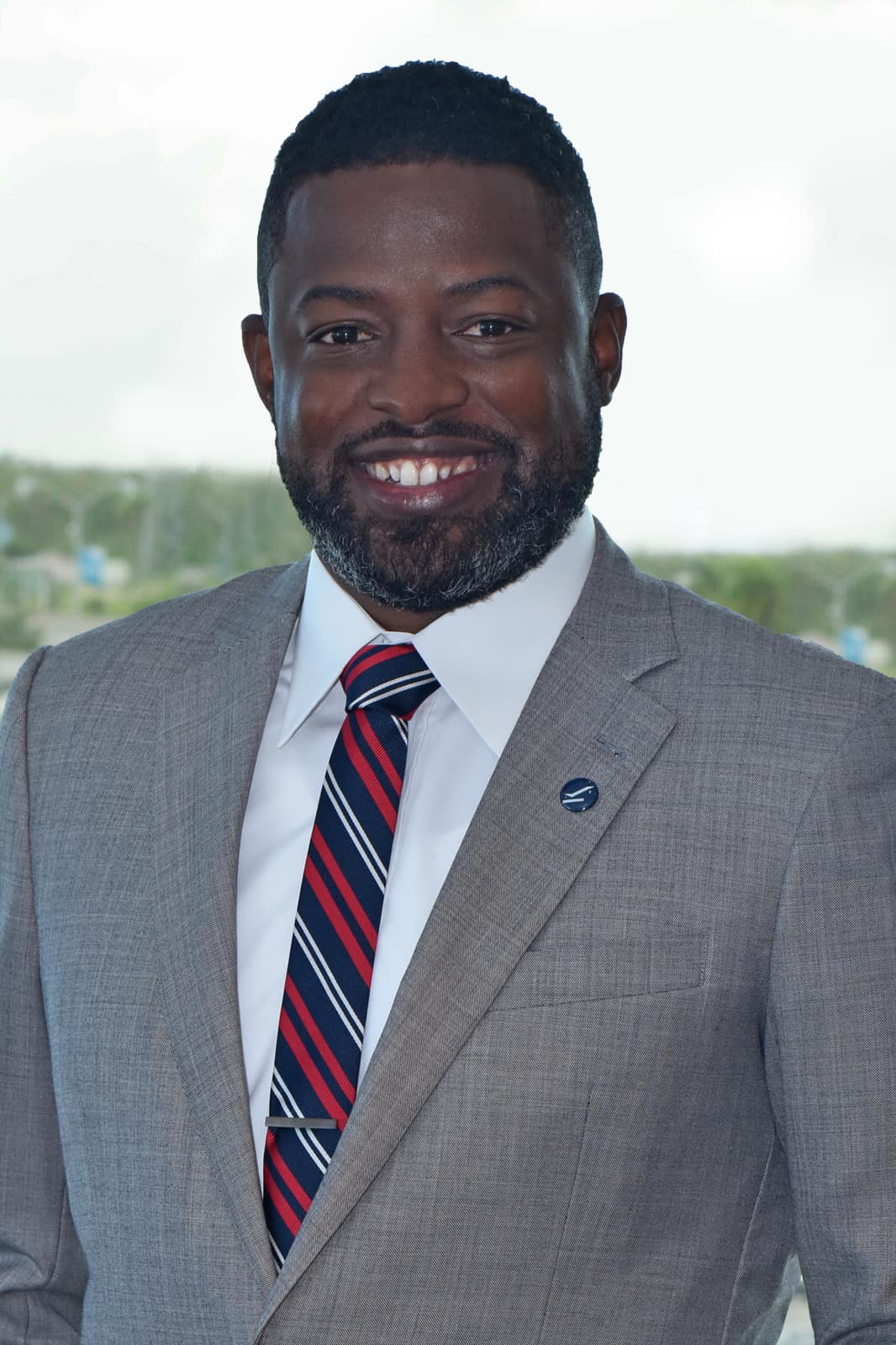 Former Intern Turned Airport Executive To Focus on  Technology and Automation in New Role 
NASSAU, BAHAMAS July 11, 2022—Nassau Airport Development Company (NAD) today announced the appointment of Jonathan Hanna to the position of Vice President of Operations, effective July 1, 2022. At 34, he becomes the youngest person appointed to NAD's executive management team. Hanna follows Deborah Coleby who retired from the role in June 2022 after 15 years of dedicated service to NAD.
As Vice President of Operations, Hanna will lead a team of 100+ individuals and will be responsible for directing, planning and managing the airport facilities including all airside, landside and terminal operations at Lynden Pindling International Airport (LPIA).  He will also direct the development and execution of the airport's long and short-term Operations plans while maintaining stakeholder relationships and growing industry knowledge within the organization.
Since April 2020, Hanna has served as Director, Terminal Operations & Facilitation and played an integral role in managing LPIA's COVID-19 response by developing and implementing health protocols to minimize transmission and restore traveler confidence to the destination.
Like most, his passion for aviation began as a childhood fascination with how airplanes worked. Young Hanna spent hours flying model airplanes with his father and many weekends watching aircraft take off and land at LPIA.
After graduating from high school in 2006, he enrolled at the Florida Institute of Technology. The following year, NAD began its operations with the goal of transforming LPIA and the aviation sector in the country. While in college Hanna landed a coveted summer internship at the new airport management company and spent every consecutive summer in NAD's Operations Department.  On alternate school breaks, he volunteered to work during the Easter and Christmas holidays to further immerse himself in the field.
Hanna went on to earn both a Bachelor of Science in Aviation Management and a Master of Science in Aviation Development & Management. In April 2014, he officially joined NAD as a Duty Supervisor where he conducted daily terminal inspections and identified ways to mitigate operational risks. Hanna later became an Airside Safety Supervisor at NAD where he developed operational manuals and worked to conduct Safety Audit Peer Reviews for airports within the Vantage Network.
In 2017, he was seconded for five months to Vantage Bahamas, a local subsidiary of Vantage Airport Group the operators of NAD, as Manager, Airport Solutions. There, he worked directly with aviation stakeholders and facilitated airside assessments to ensure regulatory compliance.
In August 2018, Hanna assumed the role of Manager, Airport Solutions at NAD with the focus on developing operations manuals and training team members to ensure compliance with international standards. That same year, Airports Council International (ACI) named him its inaugural Young Airport Professional of the Year.
On his appointment to Vice President of Operations, Vernice Walkine, President & CEO at NAD shared: "Jonathan's career track at NAD was promising from the start. Very early on, he showed leadership qualities and strengths in the Operations Department. He has a passion for aviation and is forward thinking. Jonathan has the ability to seek out and implement solutions with both operations and customer service in mind. This is critical as we look to optimize productivity, reduce costs and increase our overall efficiency. He has demonstrated his commitment to LPIA's growth and future progress and we are pleased to have him join our executive management team."
She continued: "As we make this transition, we would also like to take this opportunity to thank our outgoing Vice President of Operations, Deborah Coleby for her steadfast leadership. We see the impact of her work in our ability to run LPIA in the safest, most efficient manner. Both Debbie and Jonathan have worked closely together over the years and we look forward to continuing to implement our short and long-term operational goals for the airport."  Key on Hanna's agenda is using technology and automation to optimize airport Operations and to further enhance operational efficiency. "I'm excited to take on this new role and to be a part of how the future of aviation is shaped in our country," he said. "Our goal is to leverage technology to improve the passenger experience in our facilities and in turn, our overall operations. That will be a major focus over the next 3-5 years."
 #    #    #
Photo Caption 1– Jonathan Hanna appointed new Vice President of Operations at NAD. His appointment took effect July 1, 2022.
Media Contacts:   
Jan Knowles, Vice President, Marketing and Commercial Development
Nassau Airport Development Company
Email: jan.knowles@nas.bs
Phone: 242 702 1000
Flight Search
Enter Airline, Location, or Flight #