Marking our ten-year anniversary
5 April 2017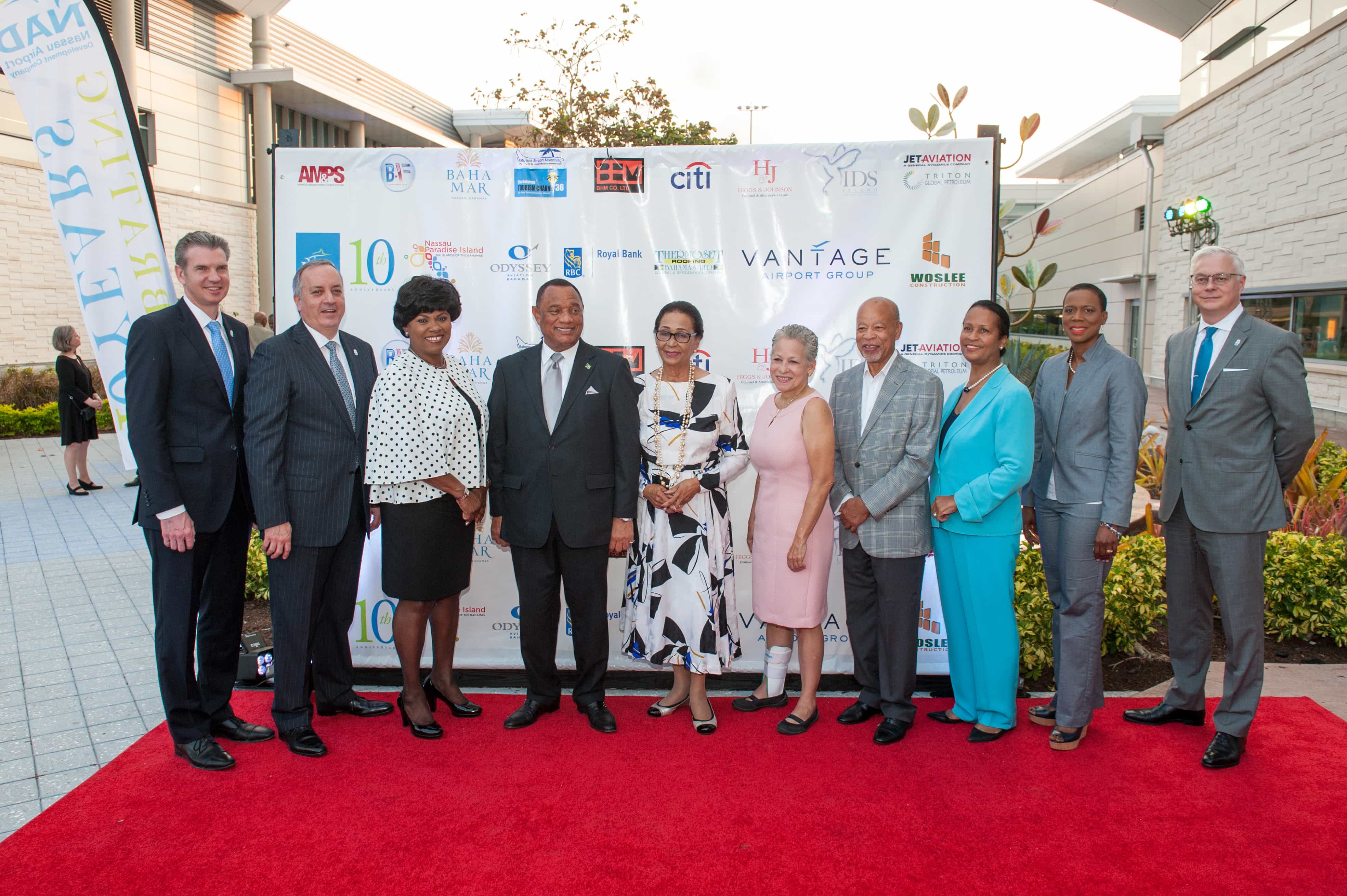 On April 1, 2017, we celebrated our official 10th anniversary of operating LPIA under a partnership with Vantage Airport Group and the Government of The Bahamas with an event held in our airport gardens.
NAD and Vantage leaders were joined by Governor General Dame Marguerite Pindling; Prime Minister Rt. Hon. Perry Christie; and Hon. Glenys Hanna Martin, Minister of Transport and Aviation. More than 150 guests enjoyed a rake n' scrape performance by Gerald Cash Primary School, and a four-tiered cake helped complete the celebration with our dignitaries serving the first slice.
Looking ahead, NAD will continue to drive success at LPIA, connecting the people and businesses of The Bahamas to the world with first-rate operations and a world-class airport experience.
Read the full news release here, and watch a video highlighting the transformation of our terminals.
Follow the journey of our anniversary celebration on Facebook and Twitter, or by searching the hashtag: #NADturns10
Flight Search
Enter Airline, Location, or Flight #