LPIA Stakeholders Prep For Busy Thanksgiving Weekend
20 November 2022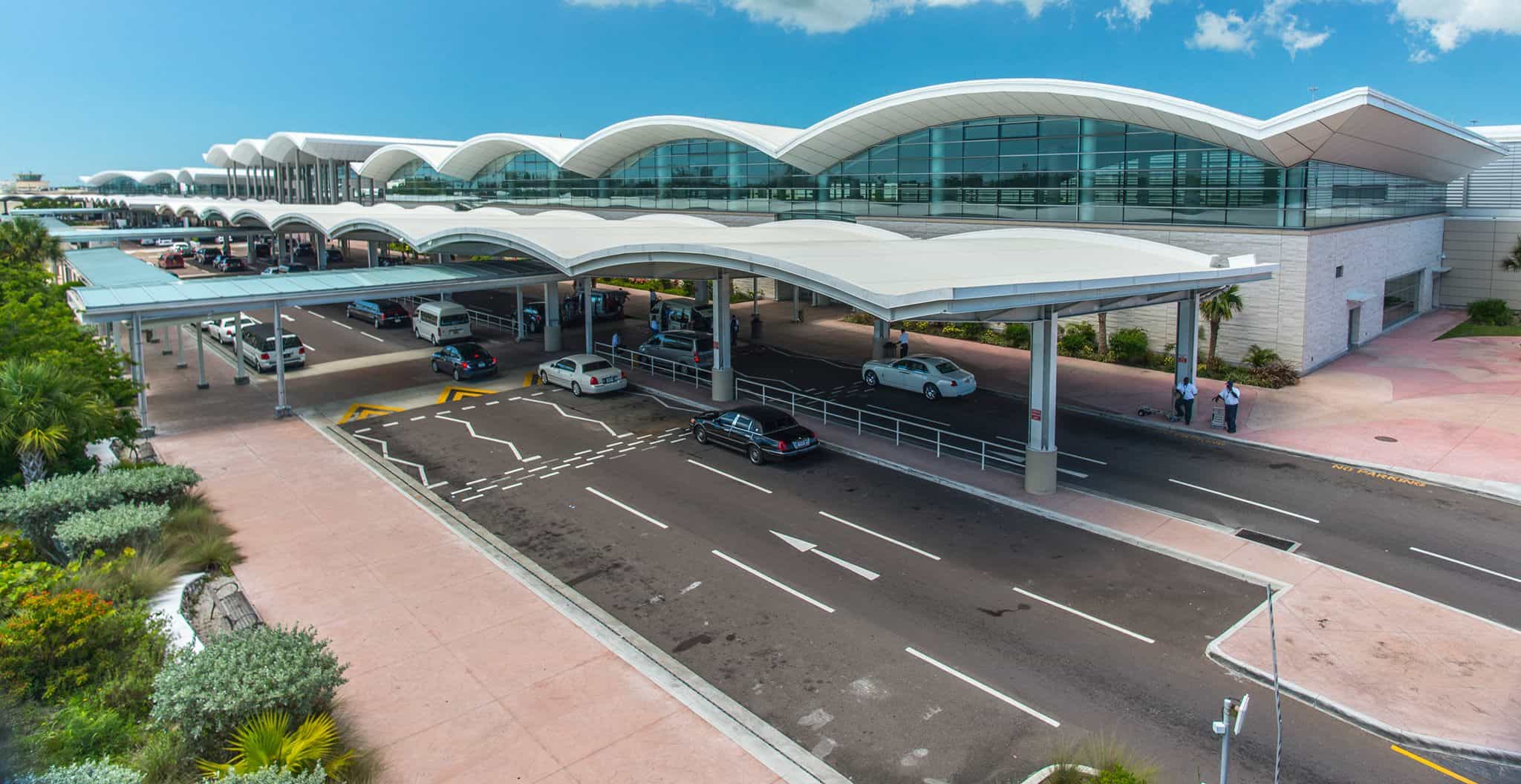 LPIA Stakeholders Prep For Busy Thanksgiving Weekend
New Cell Phone Waiting Lot and Flight Tracking App Among Tools To Assist Airport Users
NASSAU, BAHAMAS November 21, 2022— Ahead of what is expected to be a busy holiday travel period, key stakeholders at Lynden Pindling International Airport (LPIA) have finalized plans to handle the uptick in traffic at the country's major gateway. A new cell phone waiting lot, slated to be available to the public on Monday, November 21, and a passenger friendly flight tracking app are among the tools being implemented to manage flow from the curbside to the airside.
Officials at NAD anticipate between 25,000 – 35,000 passengers being processed through LPIA from Thursday November 24th, 2022 to Sunday November 27th, 2022. Over the same period in November 2021, just under 23,000 passengers traveled during the Thanksgiving holiday weekend. Last year's numbers were 24% below the same period in 2019 where pre-pandemic figures for the Thanksgiving holiday weekend reached a record high of 30,192.
"As part of our overall preparations for this peak period, we met with key stakeholders including Bahamas Immigration, Bahamas Customs, Airport Authority, US Customs & Border Protection (USCBP), Air Traffic Services (ATS), Airline Operators, the Royal Bahamas Police Force and the Road Traffic Department. This year, in addition to queue management, proper staffing in high traffic areas and monitoring overall movement in terminal, we are implementing new tools to improve the user experience at LPIA," Jonathan Hanna, Vice President of Operations, Nassau Airport Development Company (NAD) explained.
"Starting this week, we will be introducing a new cell phone waiting lot. This lot allows persons picking up passengers from the airport to park free of charge for up to sixty (60) minutes. Having persons park in a designated area while waiting for a call to pick up an arriving passenger will help to reduce congestion on the curbside and allow for a better experience all around."
The new cell phone waiting lot will be monitored by NAD's Parking & Ground Transportation team. Vehicles must be occupied at all times. Any vehicles left unattended in the lot or parked indiscriminately in non-designated parking areas (including illegal parking in handicap parking spots) will be towed at the owner's expense. Directions to the lot can be found on www.nassaulpia.com.
Beyond the curbside, managing gate assignments and predicting traffic patterns on the airside will also play a major role in a successful holiday travel season. This past summer, NAD's Operations team partnered with aviation tech company AeroCloud Systems to implement a new Intelligent Airport Management System (IAMS) and new Airport Operating Database (AODB). The software uses Artificial Intelligence to process data and predict trends related to flight cancellations, delays or diversions.
"With the new AeroCloud system, we are able to look ahead at our operations and identify the days and times we are likely to face challenges. We are then able to create appropriate strategies in collaboration with our various airport and other partners to mitigate impact to overall operations," Hanna said.
He continued: "From an airport user perspective, the software also has a mobile app where passengers can get the latest flight information not only for LPIA but for a number of airports in the United States where they may be traveling to or arriving from."
With a renewed focus on the user experience, NAD will also be introducing an initiative that will allow greater accessibility for persons who might have difficulties while traveling. Details on the new program will be announced next week.
Airport officials are expressing cautious optimism for the holiday travel period which extends from Thanksgiving weekend to January 2nd, 2023. Passengers traveling during this peak period are encouraged to arrive at LPIA three (3) hours ahead of US-bound flights and two (2) hours prior to international and domestic flights.  Passengers should expect potential delays when travelling during busy periods of the day (between 11:00am and 3:00pm) due to increased volumes of air traffic from commercial and general aviation given the busy holiday travel period.  For the latest travel information and flight updates, travellers should communicate directly with their airlines or utilize the AeroCloud mobile app available on Google Play or Apple App Store. For operational updates from LPIA, visit www.nassaulpia.com or follow @nassau_airport on Facebook, Instagram and Twitter.
#    #    #
Photo Caption – Airport stakeholders gear up for busy Thanksgiving weekend at LPIA.
Media Contacts: 
Jan Knowles, Vice President, Marketing and Commercial Development
Nassau Airport Development Company
Email: jan.knowles@nas.bs
Phone: 242 702 1000              
Flight Search
Enter Airline, Location, or Flight #