LPIA partner Avis Rent-A-Car Management and Staff participate in training sessions
17 May 2019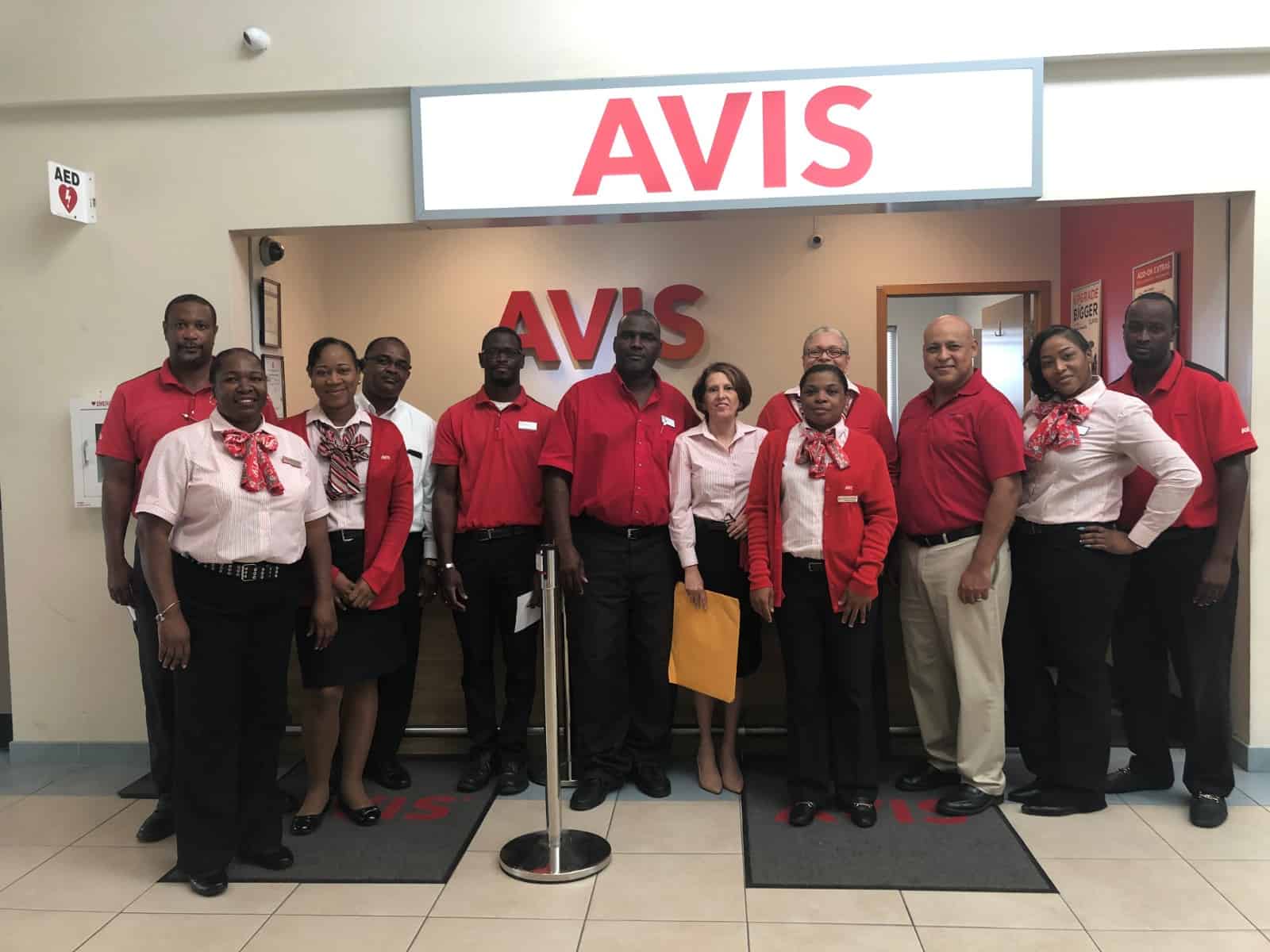 Mr. Reynaldo Sanchez, Training Manager for the Latin America and Caribbean region of Avis Budget Group, spent three days on island with team members.
The training series titled 'The Customer Lead Experience' focuses on the Avis vision of being relentless in fulfilling our customers' wants, needs and preferences ensuring a level of excellence from end to end. During the sessions team members were given challenges and solutions and had some fun with role playing.
Avis is known for their commitment to 'Try Harder'. With this training, customers can expect the Avis team members will be 'Trying Even Harder' for you.
Photo (Left to right) Kevin Moore, Mennette Woodside, Deidre Gardiner, Edwin Simms (Freeport City Manager), Kevin Sears, Patston Bevans, Juanita Edwards (Administration), Shenique Gibson, Melonie Badmus, Reynaldo Sanchez (ABG Training Manager), Olivia Collie, Cardinal Gibson. Missing from the photo Derinique Russell, Geraldo Bullard and Jeanette Thompson.
About Avis
Avis in The Bahamas is a Licensee of Avis Budget Group under the Latin American & Caribbean Region with locations in Nassau and Freeport. This licensee has been Bahamian owned and operated for more than 55 years. Avis Internationally has approximately 5,500 locations in nearly 170 countries and is one of the world's largest and most recognized car rental providers dedicated to expanding mobility solutions and personalizing the customer experience.
Flight Search
Enter Airline, Location, or Flight #