LPIA kicks off the holiday travel season with a Baggage Claim Game
21 December 2016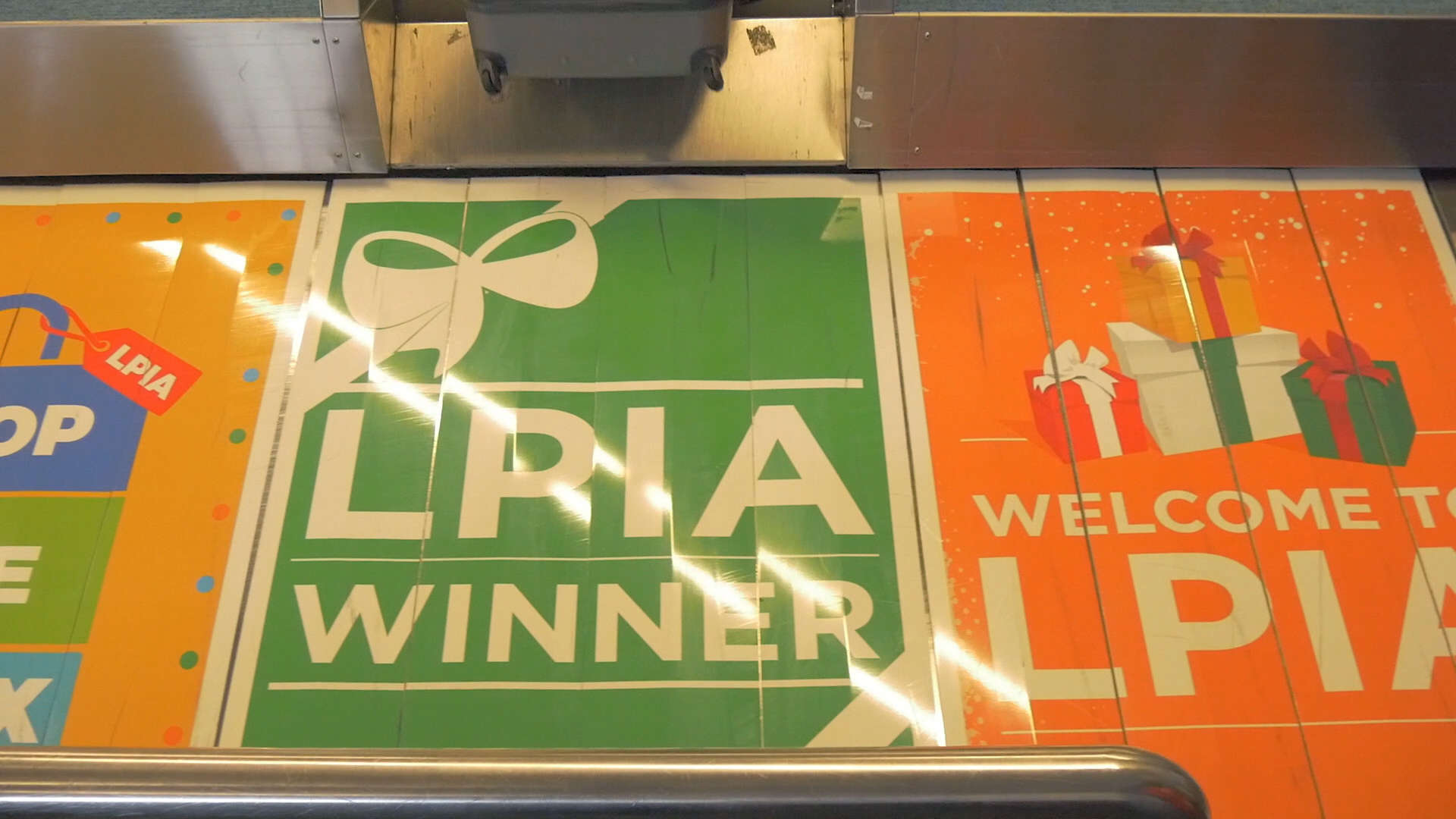 Lucky passengers arriving to LPIA on December 17 were in for a very entertaining wait at the baggage carousel. Using a set of branded decals, a busy carousel was transformed into a roulette-style baggage claim game.
Passengers whose bags happened to land on a lucky green decal automatically received a prize. Hundreds of passengers arriving on flights operated by American Airlines, United and JetBlue played the game, and approximately 50 walked away winners; check out a quick video highlight below. Another round of the claim game is set for Christmas Eve.
This round of "baggage claim roulette" is just one part of LPIA's holiday entertainment program, organized in partnership with The Bahamas Ministry of Tourism and The Nassau Paradise Island  Promotion Board. Live entertainment, face painting, in-terminal games and shopping and dining specials round out the holiday experience at LPIA.
Flight Search
Enter Airline, Location, or Flight #