LPIA Enters Final Phase of Reopening on July 1st, New COVID-19 Protocols in Place for Local and Int'l Travellers
29 June 2020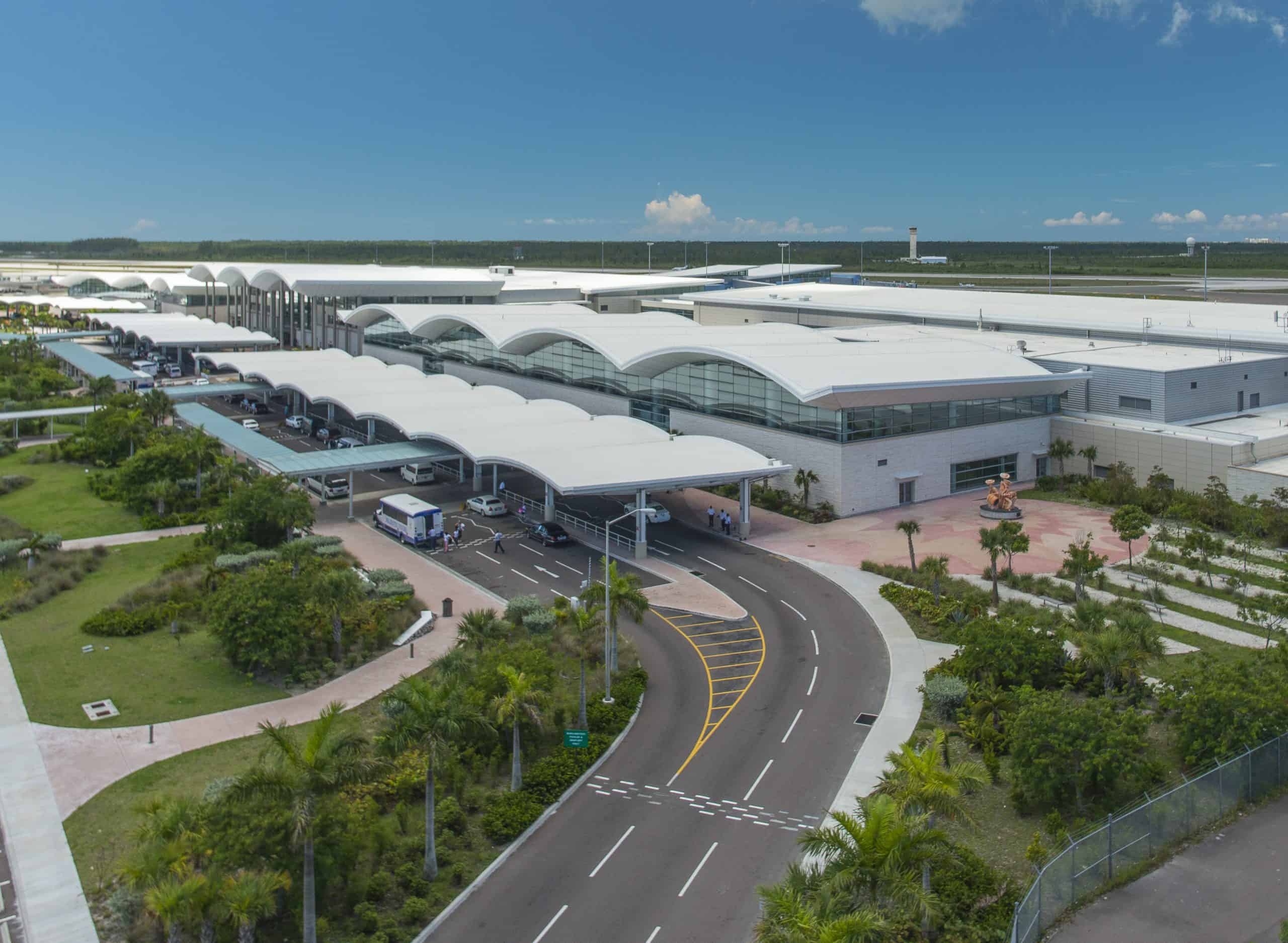 NASSAU, BAHAMAS June 29, 2020—On Wednesday July 1st, 2020, international flights will resume for inbound visitors as the government of The Bahamas moves into the third phase of restarting air travel disrupted by the COVID-19 pandemic.
In preparation for the return of international passenger traffic, officials at Lynden Pindling International Airport (LPIA) are reviewing preliminary flight schedules and working closely with key stakeholders to ensure the safety of all airport users.
"As we enter this final reopening phase and welcome visitors to the destination and residents back home, our focus is on ensuring that all airport partners are ready on July 1st to support the additional safety protocols put in place by the government to reduce the spread of COVID-19," said Vernice Walkine, President & CEO of Nassau Airport Development Company (NAD).
"From an airport perspective, we anticipate a gradual uptick in arrivals and departures over the next two to three weeks. The phased approached to restarting air service has allowed our team to successfully test new safety protocols in real time. As we move forward in this new normal of operating in a pandemic, we are using the best practices learned to date to guide our plan."
Current flight projections show a total of six flights arriving from the United States on July 1st starting with Delta Airlines' inbound service from Atlanta to Nassau at approximately 11:30 a.m.  Six flights are scheduled for departure on day 1.  Airlines have scheduled direct service to Nassau from key US gateways such as Charlotte NC, New York (JFK), Denver, Houston, Baltimore, Newark, Miami and Ft. Lauderdale along with service from Toronto, Canada.
Passengers traveling to and from Lynden Pindling International Airport (LPIA) can expect new protocols on departure and arrival. Starting July 1st, all inbound travellers will be required to complete an electronic Health Visa prior to travel. All visitors, Bahamian citizens and residents will be asked to present a Negative PCR COVID-19 test and confirmation of their approved Health Visa upon entry or return to The Bahamas.  The test should be taken no more than ten (10) days prior to the date of travel. For more information on testing requirements, visits https://travel.gov.bs/.
On arrival at LPIA, passengers should expect to have their temperatures taken as we begin to welcome guests.  Persons showing symptoms of COVID-19 will be referred to the local health officials at the airport for further testing and evaluation.
Immigration officials will provide all visitors with a flyer outlining mandatory guidelines by the Government of The Bahamas to protect visitors and residents against the spread of COVID-19.
The safety and security of all passengers, tenants and staff at LPIA remains a top priority for airport officials. Existing protocols will continue into the final phase of reopening. In addition to social distancing floor markers and signage implemented in phase one, plexiglass barriers are also in place at major points of interaction between travellers and airport staff.  All passengers are required by law to wear masks or a face covering in public spaces including airport terminals with the exception of passengers under the age of two. Only ticketed passengers will be allowed in the terminals with the exception of persons accompanying minors travelling alone, elderly passengers or those with restricted mobility.
Cleaning and sanitation schedules will continue to focus on high touch point areas in the terminals and nightly cleaning will focus on utilizing fogging machines and electrostatic sprayers to disinfect.
Retail and food & beverage partners at LPIA have also implemented safety protocols in an effort to reduce the spread of COVID-19. Seating has been reduced in all food courts at LPIA by 30 % and new cash handling guidelines are in place to minimize contact at the point of checkout.
Passengers are reminded to contact their airlines for specific travel schedules and to arrive at the airport at least two hours before domestic travel and three hours before international travel. Arriving early will allow extra time to check in and be processed for boarding. For airport updates, visit www.nassaulpia.com or follow @nassau_airport on Facebook and Instagram. For more information on regulations for visitors travelling to The Bahamas, visit https://www.bahamas.com/tourism-reopening.
Flight Search
Enter Airline, Location, or Flight #