DPM Cooper, NAD Executives Tour First College Fair Targeting Aviation Community 
14 September 2023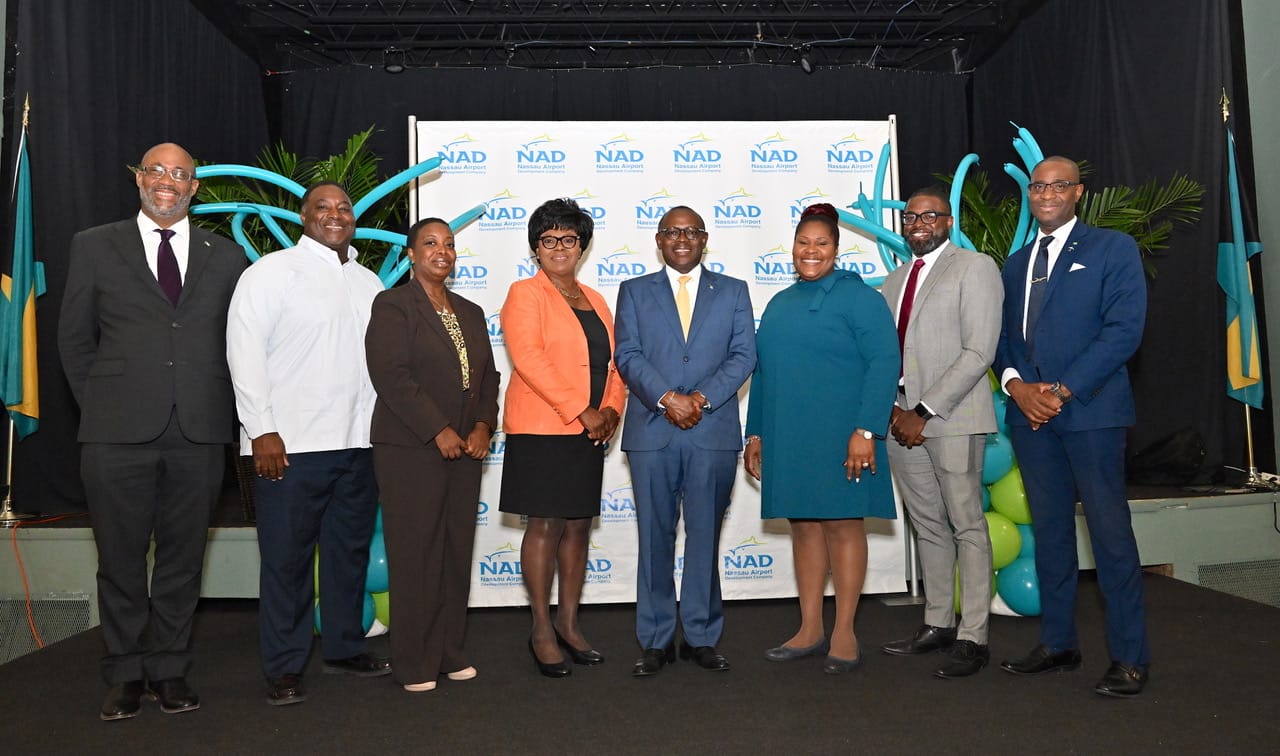 NASSAU, BAHAMAS September 13, 2023— On Thursday September 7, Nassau Airport Development Company (NAD) partnered with Charlotte Knowles Thompson Agency Ltd. to host a special one-day college fair for airport employees and persons in the wider aviation industry.  The event, held at New Providence Community Center, is part of NAD's mission to provide opportunities for growth and useful resources for the more than 4000 employees who work at Lynden Pindling International Airport (LPIA).
For four hours, airport workers interested in pursuing higher education met with representatives from 32 local and international institutions to discuss future career development paths. Parents who work at the airport and within the aviation community also had the chance to explore options for their own children at the college fair.  Representatives from the Ministry of Education's Scholarship Division were present to offer tips on funding education at the tertiary level.
Vernice Walkine, President & CEO of NAD along with her executive team took Deputy Prime Minister and Minister of Tourism, Investments and Aviation the Hon. Chester Cooper on a tour of the college fair.  "Aviation plays a critical role in the growth and development of our overall tourism product, and I am encouraged by the interest in today's career fair from those who work in the industry," DPM Cooper said.
He continued: "As a government, we are investing some $260 million in infrastructure upgrades at Family Island airports. As we continue to build out our National Aviation Strategic Plan, it is important that our workforce is receiving the skills and training needed to support the sector now and into the future."
Vernice Walkine, President & CEO of NAD, thanked the organizers and commended airport staff who took advantage of the opportunity. "Events like this one help us to further engage and inform workers in the aviation industry and related fields. We thought it fitting to host the career fair just as we wrap up an extremely busy summer period where employees have more time to participate. We chose a location that was close to the airport so staff could conveniently come over on their lunch breaks or on the way in to work to meet with the college representatives."
To increase participation, NAD provided shuttles every 30 minutes between LPIA and New Providence Community Center for airport staff.  Event organizer, Charlotte Knowles Thompson industry professionals and students based in the Family Islands will also have the opportunity to attend a virtual version of the career fair between September 25-29, 2023.
Flight Search
Enter Airline, Location, or Flight #