Celebrating American Airlines' 30 Years of Service to The Bahamas
1 November 2017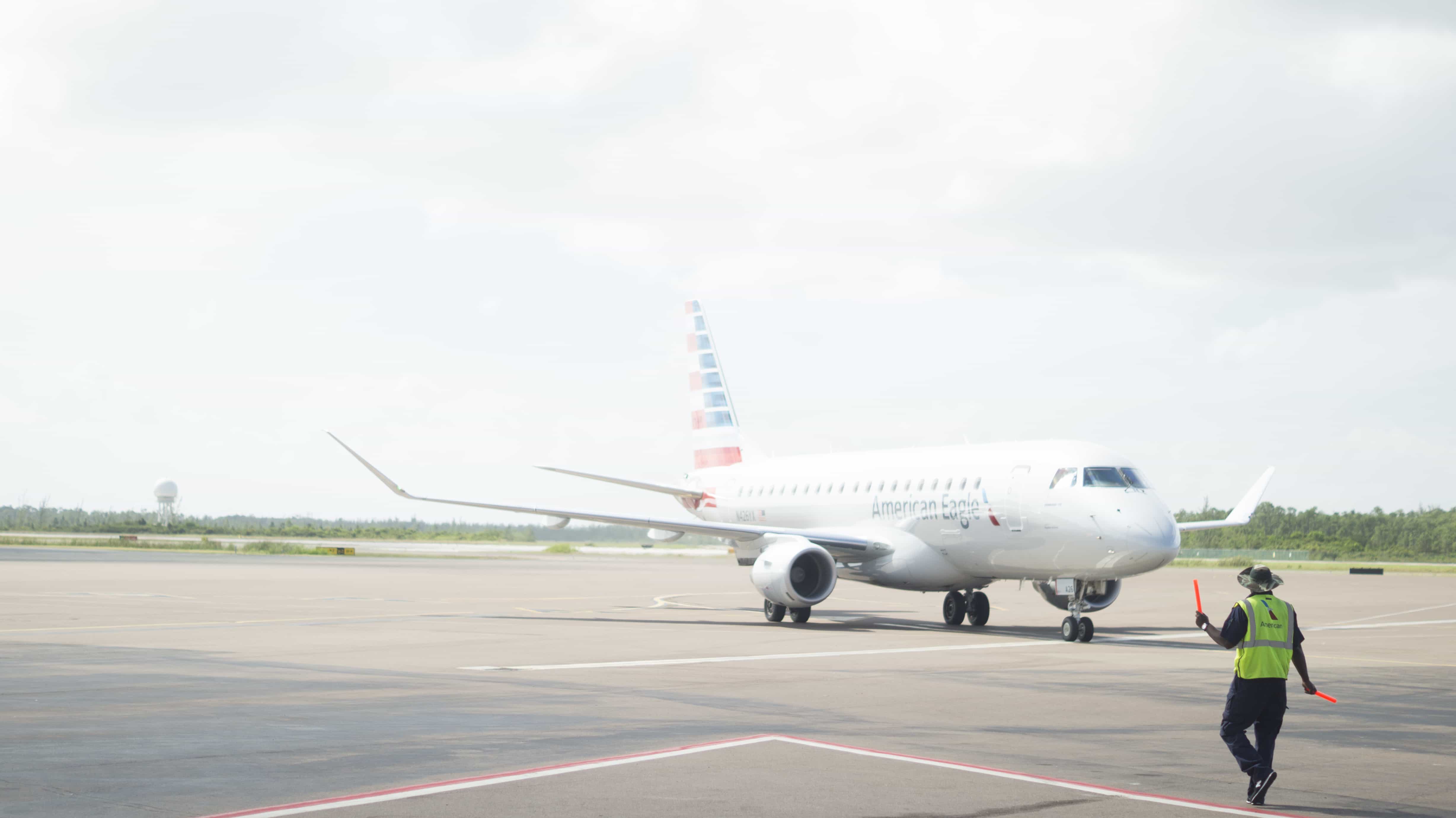 November 1 marks American Airlines' 30th anniversary of service to the Bahamas. American began service to Nassau (NAS) on November 1, 1987 with a flight operated by Piedmont Airlines from Charlotte and currently offers more than 90 weekly flights from Miami (MIA), Charlotte (CLT) and Philadelphia (PHL), as well as seasonal service from Washington, D.C. (DCA) and Dallas/Fort Worth (DFW). The airline has more than 130 team members based in the country.
"The celebration of our 30th anniversary of service to the Bahamas highlights our commitment to the country as well as to our customers around the globe who enjoy all that the islands have to offer," said Alfredo Gonzalez, American's managing director for the Caribbean. "We began serving the Bahamas with one flight to Nassau in 1987 and through the years we've continued to grow our presence. Today we offer more than 130 weekly flights to six destinations in the country, providing our Bahamian customers with excellent connectivity throughout our network, and at the same time promoting tourism to the islands."
As part of the 30th anniversary celebration, American will hold a reception with top customers, travel agencies and officials in the near future.
"This is an important milestone for our team in the Bahamas and we look forward to continue growing our already solid footprint in the country," said Caroline Hollingsworth, American's country manager for the Bahamas. "Tourism is an important and growing industry in our country and we are proud to play an important role in connecting the Bahamas with the United States and beyond."
In addition to NAS, American serves five other destinations in the country: Eleuthera (ELH), Freeport (FPO), George Town/Exuma (GGT), Marsh Harbour (MHH) and San Salvador Island (ZSA).
"Nassau Airport Development Company (NAD) is delighted to celebrate this important shared milestone with American Airlines," says Jan Knowles, Vice President, Marketing & Communications.  "We are very grateful for 30 years of partnership and connectivity to and from Lynden Pindling International Airport (LPIA)."
Flight Search
Enter Airline, Location, or Flight #