Building connections between The Bahamas and Kamloops, B.C.
17 January 2017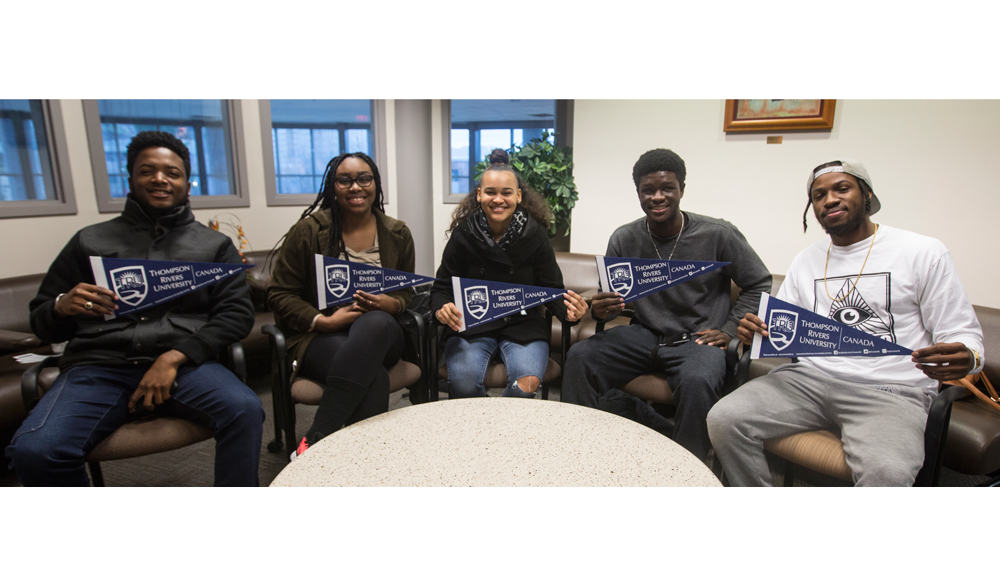 What does The Bahamas have in common with Kamloops, B.C., a city in the interior of Canada's western-most province? It's now home to 15 local students who are attending classes at Thompson Rivers University (TRU).
The students traded white sand for white slopes, the temperature in Kamloops is currently 38 degrees Fahrenheit, after learning about the city and its university through Vantage Airport Group's International Education Award. The award's inaugural recipient, Krishe Pratt, is studying business and enjoying everything that TRU has to offer.
The award is again available for the fall 2017 semester at TRU. Interested applicants will find details about the award's eligibility and how to apply on TRU's website in March 2017. For more information about studying at TRU, visit TRU.ca/truworld.
LPIA and Kamloops Airport are part of Vantage's global network of nine airports.
Full news release here
Pictured above: Bahamian students at TRU; award recipient, Krishe Pratt, sits second from left.
Flight Search
Enter Airline, Location, or Flight #