Airports Council International Ranks LPIA Third in the Latin America-Caribbean Region for Second Consecutive Year
7 March 2018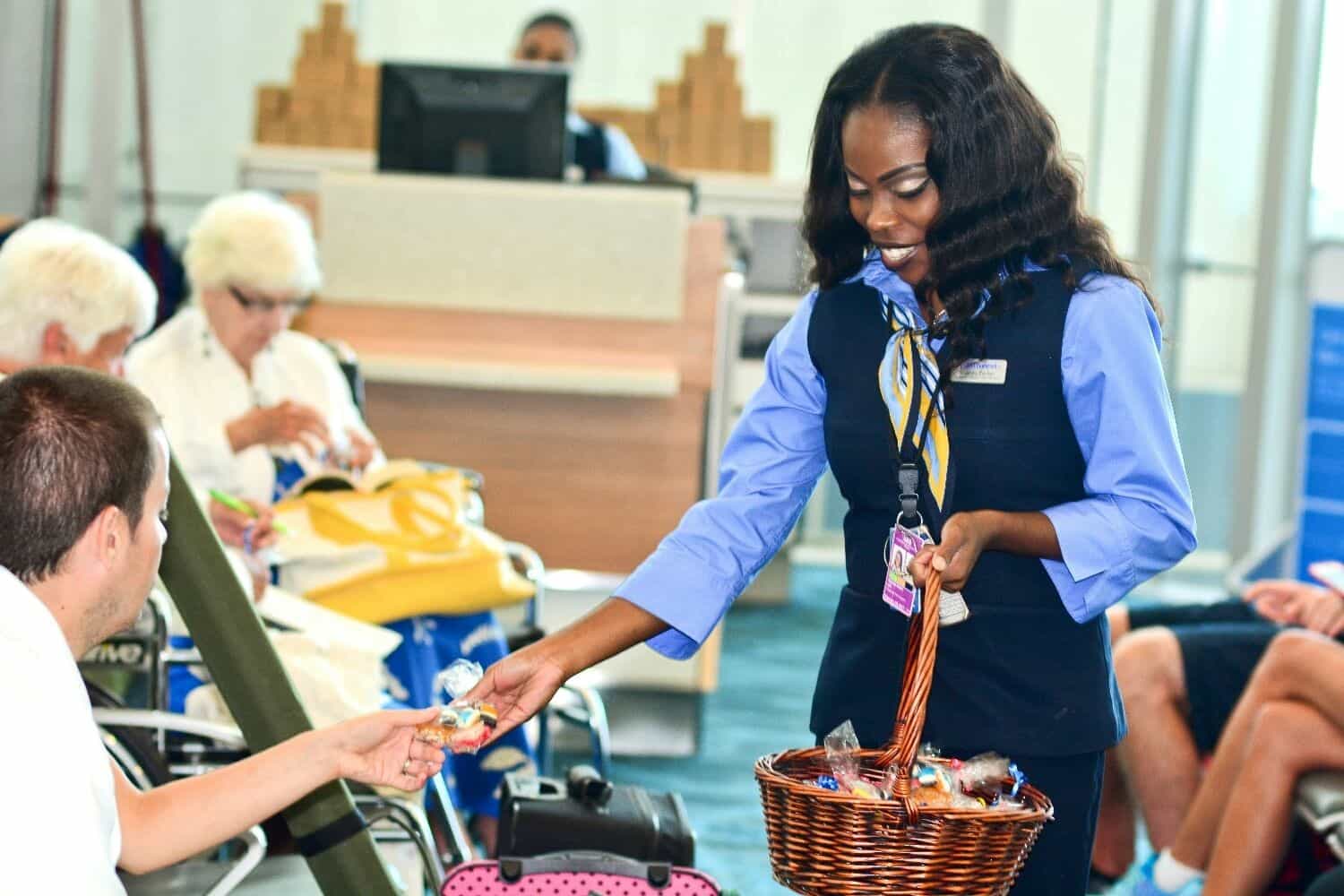 NASSAU, BAHAMAS; March 6, 2018 – Airports Council International (ACI) World today announced the winners of its 2017 Airport Service Quality (ASQ) Awards. Lynden Pindling International Airport (LPIA) earned a third-place tied ranking for Best Airport serving more than two million passengers per year in the Latin America-Caribbean region.
2017 marks the seventh year of LPIA participation in ASQ surveys, and the second consecutive year that the airport has placed in the region's top three.  Ecuador's Guayaquil Airport earned first place, Mexico's Los Cabos claimed second place, with LPIA and the Dominican Republic's Punta Cana in a tie for third.
ACI World presents awards to airports with the highest passenger survey ratings across 34 key performance indicators, including access, check-in, restrooms, shops and restaurants. It is also the only worldwide programme to survey passengers at the airport on their day of travel, delivering some 600,000 individual surveys per year in 42 languages in 84 countries.
"Since 2011, the team at LPIA has consistently elevated the passenger experience across every aspect of our operation. This second consecutive top three ranking from ACI World is a testament to these shared efforts to deliver a world-class airport experience to our valued passengers," said Vernice Walkine, President & CEO, Nassau Airport Development Company (NAD). "Today's award spurs our team to keep striving for the coveted top airport ranking in our region."
This success is the result of several initiatives to improve the passenger experience at LPIA – from automated passport control kiosks that streamline the preclearance process to providing BahamaHost customer service training to front-line staff.
"Objective measurement and benchmarking are critical in driving performance in any business especially in such a competitive and dynamic one as an airport," said Angela Gittens, Director General, ACI World. "These winning airports have dedicated themselves to delivering a stellar customer experience. ACI World proudly recognizes the accomplishments of all airports in the global ASQ network. I look forward to celebrating with them in September."
As the primary international gateway to The Bahamas, Lynden Pindling International Airport (LPIA) is the fourth busiest airport in the Caribbean. Services include scheduled and charter flights to the United States, Canada, Europe, Latin America, the Caribbean and 23 neighboring islands in the Bahamas. In 2017, LPIA served 3.3 million passengers travelling with 23 airlines to almost 60 destinations.
# # #
For further information:
Jan Knowles
Vice President, Marketing & Communications
Nassau Airport Development Company
Email: jan.knowles@nas.bs
Phone: 242-702-1089
Flight Search
Enter Airline, Location, or Flight #