We have launched our season of holiday fun at LPIA and the video below captures some of the moments and activities happening within the airport terminal. Enjoy!
It's beginning to look and feel a lot like Christmas with officials reporting strong passenger numbers at Lynden Pindling International Airport (LPIA).
Historically, the peak travel seasonal spans from mid-December through January 2nd. Over the next few weeks, LPIA anticipates a significant increase in user traffic. Last year, during the same two-week period, the airport processed 104,000-plus passengers through its three terminals.
Jan Knowles, Vice President of Marketing & Communications at Nassau Airport Development Company (NAD), outlined LPIA's plans to manage passenger flow at the facility and offered helpful tips to travellers utilizing the airport between now and the New Year.
"Based on past travel patterns and the traffic we experienced over the weekend, we anticipate high volumes within all three of our terminals over the next two weeks," Knowles said. "As always, we are asking members of the traveling public to plan ahead. We're also encouraging LPIA users to plug in to the official social media channels for the airport and also for their specific carriers in order to stay connected and receive the latest terminal news and updates on their travel plans in real time."
As part of the airport's preparation for increased traffic, LPIA stakeholders have allocated the necessary resources to enhance passenger movement through the terminals. Existing technology tools including Automated Passport Control (APC) kiosks in US Customs and Electronic Boarding Pass (EBP) for mobile device check-ins are allowing for a smoother travel experience for LPIA passengers.
NAD has also partnered with the Bahamas Ministry of Tourism and the Nassau Paradise Island Promotion Board to bring in terminal cheer. Over the next two weeks passengers just may see Santa handing out candy canes in the baggage claim area or hear the sounds of local youth bands belting out carols in the departure lounges. Other activities in the airport's entertainment program include face-painting, live entertainment, caricaturists, in terminal games and retail deals and discounts.
Additional tips for traveling during the holidays:
Double check your itinerary- Prior to arriving at the airport, reconfirm reservations and travel times. Also familiarize yourself with your airline's specific baggage policy and determine your carrier's onboard services.
Ensure Sufficient Time- Arrive at the airport in ample time to check-in and clear security. Remember, check-in at least three (3) hours early for US-bound flights and two (2) hours early for International departure flights. The extra time will give you a chance to shop, dine, relax and enjoy airport amenities and festive treats.
Use Tech Tips-Take advantage of options to check-in online and use mobile boarding passes. Prior to arriving at the airport, download all relevant apps and electronic travel documents to ensure a smooth transition.
Timing is Everything- Where possible, select travel times outside of the peak departure period. Opt for early morning flights or travel in the evenings to avoid the larger crowds and longer lines.
Be Proactive When Packing- Avoid the frustration by being prepared and packing wisely. Restrictions still apply for liquids, aerosols and gels so remember the 3-1-1 rule: 3.4 ounces or less per container for liquids, gels or aerosols; packed in 1 quart-sized clear plastic zip-top bag; limit of 1 bag per passenger.
ID? Check. Be sure to bring the right ID for your trip, or you won't be going far! This includes a valid passport and for local travelers heading to the US, a visa or a police record issued within the last six months.
Screen Smart—Take advantage of the wait in security lines by placing coins, keys and any small metal items in the screening bin, removing jackets and outerwear and unpacking your laptop from its bag. Leave gifts unwrapped. They may be opened for inspection as part of the baggage screening process and be sure to wear comfortable clothing and shoes that can be easily removed.
Plug In—Stay connected to your individual airlines for specific flight details and to the airport's website www.nassaulpia.com for updates on flight schedules and information on parking, in terminal services or new security regulations and procedures. Follow LPIA on social media at www.facebook.com/NassauAirport and on Twitter and Instagram @nassau_airport.
Enjoy The Extra Time In Terminal- Explore LPIA's terminals. Enjoy the local artwork. Relax and rejuvenate in one of two travel lounges at LPIA. Log on to the free WiFi and catch up on email or shop for that last minute Christmas gift before heading back home.
The Lynden Pindling International Airport is fully open and operational today, Sunday, October 29, 2017.
Travelers are advised to contact their respective airlines for flight updates.
Statement from Bahamas Ministry of Tourism on Hurricane Maria
12:00 PM EDT, Wednesday, Sept. 20, 2017
Due to the projected path of Hurricane Maria, hurricane advisories are now in effect for parts of The Islands of the Bahamas, according to The Bahamas Department of Meteorology.
The northern islands of The Bahamas, including Nassau and Paradise Island, Grand Bahama Island, The Abacos, The Berry Island, Andros, Bimini, Harbour Island and Eleuthera, do not currently have hurricane warnings in effect. Lynden Pindling International Airport in Nassau, Grand Bahama International Airport, cruise ports and other facilities throughout these islands remain open and will continue to be monitored closely.
A hurricane warning is now in effect for the Southeast Bahamas, including the islands of Mayaguana, Inagua, Crooked Island, Acklins, Long Cay and Samana Cay. Hurricane conditions are expected in these islands within 36 hours. Residents and visitors to these islands have been advised that strong tropical storm conditions could begin by Thursday night.
A hurricane alert is also in effect for the Central Bahamas, including Cat Island, The Exumas, Long Island, Rum Cay and San Salvador, meaning hurricane conditions may affect the islands within the next 60 hours.
The Bahamas Ministry of Tourism anticipates temporary closure of airports and ports on the southeastern islands. Those with travel plans that include these islands are advised to check directly with their air carriers, cruise lines and hotels regarding reservations.
The Bahamas is an archipelago with more than 700 islands and cays, spread over 100,000 square miles; there could be a tropical storm or hurricane warning for the southern islands the central and northern islands remain unaffected. All visitors and potential visitors are advised to follow the progress of Hurricane Maria closely at www.nhc.noaa.gov.
The Bahamas Ministry of Tourism will continue to monitor Hurricane Maria and will provide updates at Bahamas.com/storms.
Our thoughts and prayers are with our neighbours who were adversely affected by Hurricane Maria and all those in its path. We will seek to assist as we can.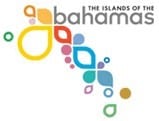 Airports resume international and domestic flights, cruise ships arrive at seaports and visitors return to hotels and beaches.
Bahamas Ministry of Tourism and Aviation Release:
The Bahamas is back to business as tourism resumes after mainly cosmetic clean-up in our major tourism centers, while efforts to rebuild in those islands of The Bahamas that were hardest hit continue. As of Tuesday, Sept. 12, all airports in The Bahamas are open and both international and domestic service has resumed. Major hotels in Nassau have already welcomed newly arrived guests, and cruise ships are expected to begin calling at ports in The Bahamas today. Recreational marinas have also reopened after reporting mostly no damage.
While most of The Islands of The Bahamas escaped severe damage, our thoughts and prayers continue to be with all those affected by Hurricane Irma. "The aftermath of Hurricane Irma in parts of the Caribbean is devastating," said Hon. Minister Dionisio D'Aguilar, Bahamas Ministry of Tourism and Aviation. "The Bahamas considers itself very fortunate to have been spared the worst of this storm, but our hearts go out to all those impacted."
The Bahamas' main tourism product in areas such as Nassau and Paradise Island, Grand Bahama Island and the Out Islands was unharmed. Damage from Irma was limited to portions of the southern islands, ranging from mostly cosmetic in places such as Crooked Island, Inaugua and Mayaguana, to major structural damage on Ragged Island. Assessment of Acklins Island continues. "We are thankful that The Bahamas has generally weathered the storm well, but we continue to evaluate the conditions across all of our islands as we gather information from hotels, attractions and partners," said Joy Jbrilu, Director General, Bahamas Ministry of Tourism and Aviation. "The Bahamas deeply appreciates the good wishes on our behalf this week, and we will seek to assist as we can."
Below are additional updates for travelers to The Bahamas:
HOTELS
The majority of hotels and resorts throughout The Islands of The Bahamas are operating as usual or are expected to reopen on their regularly scheduled dates. Many hotels in the Out Islands close annually after the summer season for maintenance. Reservation holders are encouraged to contact their respective hotels for more information.
Nassau and Paradise Island
Hotels on Nassau and Paradise Island were not damaged. Atlantis, Paradise Island, Baha Mar Resort and Casino, Breezes Bahamas, Melia Nassau Beach Resort, One&Only Ocean Club and Warwick Paradise Island are among the hotels open and hosting guests.
Grand Bahama Island
Grand Bahama hotels are expected to reopen today, including Grand Lucayan, Pelican Bay Hotel and Viva Wyndham Fortuna Beach.
AIRPORTS
Nassau and Paradise Island
Airlines have resumed operating inbound and outbound international and domestic flights at the Lynden Pindling International Airport (LPIA) in Nassau.
Grand Bahama Island
While airlines are operating international flights out of Grand Bahama International Airport (GBI), U.S. Customs and Border Pre-Clearance is currently unavailable and will be reinstated at a later date.
Out Islands
International service has resumed from Exuma International Airport (GGT) in The Exumas and Marsh Harbour Airport (MHH) in The Abacos. Travelers should continue to check with carriers for schedule updates, as some carriers have added additional services.
SEAPORTS
The Port of Nassau and the Freeport Harbour are open for business. Cruise lines from the U.S. will resume sailing to The Islands of The Bahamas, but reservation holders should check directly with their cruise provider for updates on departures and itineraries Baleària Bahamas Express and Bahamas Paradise Cruise Line will resume service from The Bahamas on Friday, Sept. 15.
UPDATED MONDAY SEPT 11, 2017 AT 12:30 LOCAL
The Lynden Pindling International Airport wishes to advise that airlines are operating inbound and outbound US, international and domestic flights today, Monday, September 10, 2017.
Delta Airlines, British Airways, West Jet, American Airlines and Jet Blue are all operating flights today.  With the closure of the Miami, Ft. Lauderdale and Orlando airports there are no Florida flights.  Domestic airlines are operating flights to the various islands.
Persons are strongly encouraged to contact their respective airlines for flight information.  A listing of all airlines and their contacts can be found here: Airlines Serving LPIA.
Travelers Reminded to Arrive Three Hours Ahead for U.S. Bound Flights
In light of evaluated intelligence, the United States Department of Homeland Security has determined it is necessary to implement enhanced security measures for all commercial flights to the United States beginning Tuesday, July 18, 2017. These measures, both seen and unseen, include enhanced screening of passengers and electronic devices as well as heightened security standards for aircraft and airports.
The Bahamas and 104 other countries globally are impacted by these new security measures.  The enhanced security measures include but are not limited to:
Enhancing overall passenger screening;
Conducting heightened screening of personal electronic devices;
Increasing security protocols around aircraft and in passenger areas; and
Deploying advanced technology, expanding canine screening, and establishing additional preclearance locations globally.
As a result of the new measures, the travelling public is reminded to arrive 3 hours ahead of time for US bound flights.  For persons travelling on early morning flights between 6:00am and 7:00am please note that the doors of the airport open to the public at 4:00am. Most airlines with early flights begin check in at 4:30am.  United States Customs and Border Protection Pre-Clearance opens at 5:15am.  
It is important to note that persons travelling through LPIA with electronic devices larger than a cell phone (for example laptop computers or tablets) as carry on or checked luggage are advised that these devices could require further security screening.
The Department of Homeland Security and the Transportation Security Administration (TSA) are working with local aviation stakeholders to ensure these enhanced security measures are fully implemented.
The major implementation of these changes at LPIA will fall under the purview of the Airport Authority (AA) and the airlines that service US destinations. The AA is the entity responsible for security at LPIA. As the airport operator, Nassau Airport Development Company Ltd. will work with AA and the airlines to support the implementation of the changes and the passenger experience at LPIA.
These enhanced security measures will help to secure all commercial flights departing Bahamian airports that serve as last points of departure to the United States.
Passengers should stay connected to the airport and their airlines via social media for important updates:
Facebook – www.facebook.com/NassauAirport
Twitter and Instagram – @nassau_airport.
As residents and visitors gear up to travel this holiday weekend, officials at Lynden Pindling International Airport (LPIA) are offering travel tips at the start of what is predicted to be a busy summer travel season.
On Friday June 2nd, Bahamian Labour Day, an estimated 10,000 passengers will arrive and depart from the three terminals at LPIA with the numbers expected to climb between now and Whit-Monday.
Jan Knowles, Vice President of Marketing & Commercial Development at Nassau Airport Development Company (NAD) said the airport stakeholders are prepared to handle the high traffic. She encourages persons to follow simple tips to make their travel experience smooth.
"As always during peak travel periods, we are encouraging our US-bound passengers to arrive at the terminal at least three hours ahead of their scheduled departure times to ensure that they can be processed and enter the departures lounge in sufficient time. While there, we have many amenities including free Wi-Fi, shopping deals and great food options to pass the time," Knowles said.
Domestic travel is also expected to see a significant spike with the double holiday weekend as travellers head to the Family Islands for homecomings, regattas and festivals. Officials are asking persons travelling through the domestic and int'l departures terminal to arrive at least two hours before their scheduled departure time. For passengers checking in bulky items such as coolers, these items must be properly secured with plastic wrap or tape before being checked-in at LPIA or at Family Island airports. This precaution ensures that items being transported through LPIA do not cause damage to the baggage system or result in loss of packed items.
An increase in domestic travel equals a busy period for the airport's parking lots. NAD introduced amended parking rates to lessen traffic congestion and illegal parking around the airport's terminals. For quick drop-offs and pick-ups, persons can pay $2.00 and park for 30-minutes.
"We added the $2.00 short-term parking option especially for persons dropping off or picking up relatives. This is ideal for those who want the convenience of parking and walking into the terminal to wait in comfort instead of circling the airport for their party and getting caught in the resulting traffic congestion," Knowles explained.
"Our domestic long-term parking lot tends to fill up quickly during holiday weekends and we expect that this weekend will be no different. This is a great opportunity for travelers to take advantage of our long-term parking at $11.00 a day if travelling for more than 2 days. There will be additional long-term parking available in the US/International Departures parking lot. We have also reduced our short-term parking rates in all lots from $22 per day to $20 per day for those persons travelling for a day or less."
This Thursday, LPIA kicks off its Get Off The Rock promotion in terminal, with live entertainment, a special mixology session, free face painting and caricaturist drawings in the domestic departures terminal. For those seeking to escape the crowds, the ultra modern Lignum Lounge offers international and domestic-bound travellers complimentary food and beverage with membership or a day-pass and a chance relax and unwind in comfort before take off.
New Airport Service Quality (ASQ) survey results for the first quarter of 2017 reveal strong showings in key performance markers for Lynden Pindling International Airport (LPIA). This comes as the airport acts on a strategy to meet short and long-term airlift goals.
Cleanliness of airport terminals still tops the list of high scores for LPIA with 4.46 out of a possible 5-point scale followed closely by ease of customers finding their way through the facilities (4.40) and courtesy and helpfulness of check-in staff  (4.33).  Passengers also found overall airport ambiance and inspection staff as a positive experience, ranking these categories 4.31 and 4.25 respectively.
For Vernice Walkine, President & CEO at NAD, the numbers are key indicators of the success of investments in systems like Automated Passport Control (APC) in US Customs and the development of new customer service training initiatives.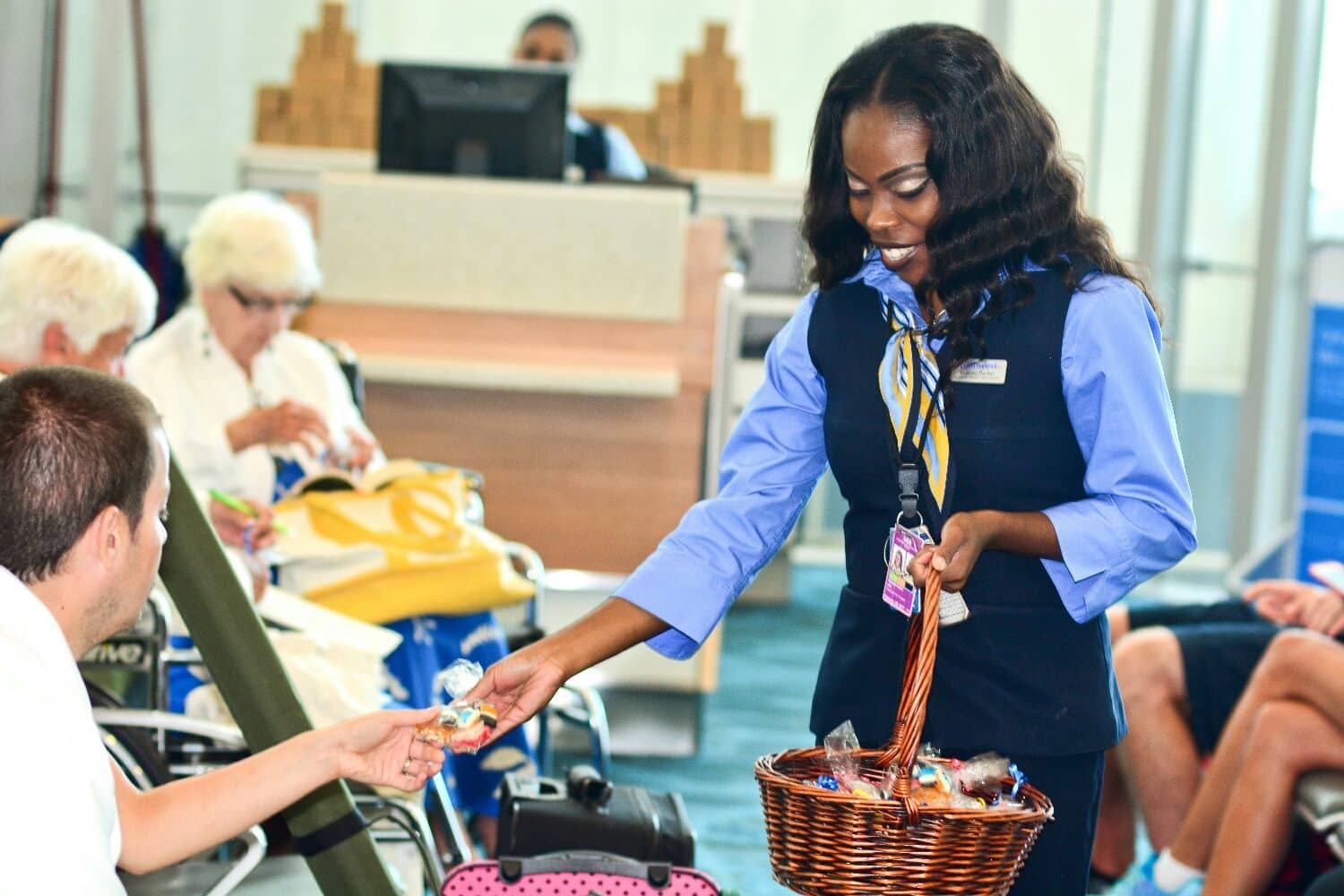 "We began the ASQ surveys six years ago to determine how we ranked regionally and to test how LPIA stacked up against other facilities of a similar passenger size," Walkine explained.
"Since then, we have seen natural spikes occur in overall passenger satisfaction as we opened new terminals. Today, we are pleased to note high scores particularly in our US Departures terminal, which has been in full operation for six years. How we maintain our physical structures and continue to improve on our levels of service is critical to LPIA's ability to meet the demand in airlift required to grow and sustain our tourism economy. "
In March, Airports Council International (ACI) awarded LPIA the 2nd Best Airport with over 2 million passengers per year, in the Latin America and the Caribbean Region based on strong scores in all four quarters of the 2016. In the next 3-5 years, the team is focused on LPIA achieving the top ranking in the region.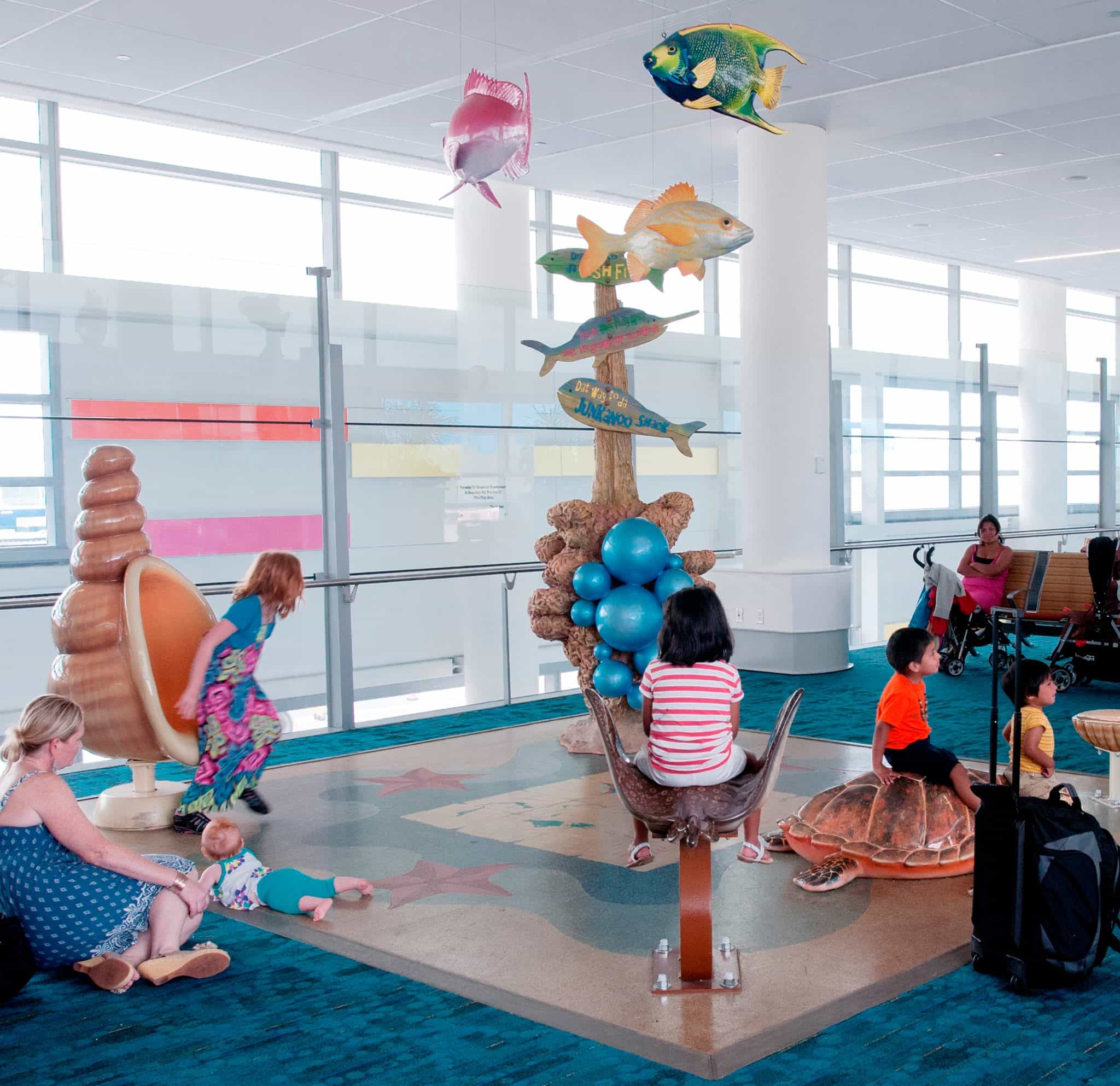 Last year, NAD launched an airport-wide initiative to train front line staff who engage with the 3.29 million passengers annually. To date, more than one hundred airline, security and tenant employees have participated in the training.  The company also works directly with its partners at the Ministry of Tourism offering Bahama Host Training to airport front line staff including the training of seven persons to act as Bahama Host Certified Leaders at LPIA.
"Even with the considerable operating costs to maintain LPIA at world-class standards, we are committed to long-term strategies over the next 3-5 years to build on our successes at the airport.  Maintaining specific service standards and meeting the projected growth requires a significant financial investment as we seek to tap into the true potential of this airport," Walkine said.
Last year, LPIA welcomed over 3.29 million visitors while safely landing more than 81,000 aircraft.  Since NAD's inception, approximately 30.5 million passengers from 67 domestic and international destinations have moved in and out of LPIA's three terminal buildings. The facilities were designed to expand to accommodate up to 5 million passengers annually.
With nearly 1 billion tourists travelling the globe annually, it's increasingly important for travellers to minimize their individual impact on the earth's natural and cultural treasures.
Taking a green approach to travel is an easy way to protect the places you love to visit – not just for yourself but for the travellers who come after you and the people who will continue to live there long after you've flown home.
For Earth Day, 2017, here are LPIA's Tips for Travelling Green:
When renting a car, choose the smallest vehicle that can comfortably accommodate you. Decline any "free" upgrades (which will cost you more in gas).

Try to buy local products whenever possible instead of those that have been flown or shipped in from overseas. You'll support the local economy and get a taste of native cuisine.

Enjoy walking tours and biking!

When you leave your hotel room, turn off the AC/heat, lights, TV and radio.  Close the drapes.

Reduce fast food waste whenever possible.

Recycle your waste.

Select a hotel close to public transportation or near the places you are going to visit during your stay.

When flying, book electronic tickets. It reduces paper waste and you are less likely to lose your ticket.

Pack light — especially if you're flying. The heavier the plane, the more fuel it burns. Stick to a carry-on only and you'll not only help lighten your plane's load but also save money on airline baggage fees.

Immerse yourself in and accept the differences of other cultures.
Learn more here: